Big 12 News
Brandon Inniss, 2023 Five-Star WR, Commits to Oklahoma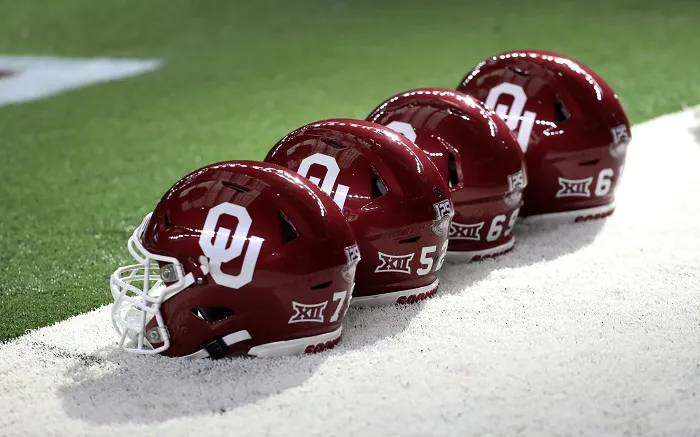 Lincoln Riley and the Oklahoma Sooners landed another big fish on the recruiting trail. This time, Oklahoma received a commitment from Brandon Inniss on Sunday, a five-star wide receiver in the Class of 2023, who picked OU over Florida, Alabama, Miami and Ohio State.
Inniss, a 6-foot-0, 190-pound prospect from American Heritage High School in Plantation, Florida, is the No. 1 ranked WR in the Class of 2023 and the No. 10 player in the nation, according to 247Sports.
Inniss made his announcement official on Twitter.
Interesting, this comes on the heels of Oklahoma losing the commitment of the No. 1 wide receiver in the Class of 2022 just last week in Luther Burden.
While it's still incredibly early for the 2023 class, Oklahoma does have the No. 1 class in the nation with six commitments, with three of those six being five-star prospects in Inniss, QB Malachi Nelson and athlete Makai Lemon.
Oklahoma's 2022 class currently ranks second in the Big 12 Conference and No. 12 in the nation with a solid 14 commitments.
But as Lincoln Riley said last week, the transfer portal will continue to change the way recruiting happens, with likely fewer high school players being recruited. This will also mean recruiting rankings could be less valuable in analyzing an incoming class, since transfers count against the 25-man limit for new players on campus, but don't get counted in the rankings.