Big 12 News
Mike Boynton 'Doesn't Know' When NCAA Will Decide Appeal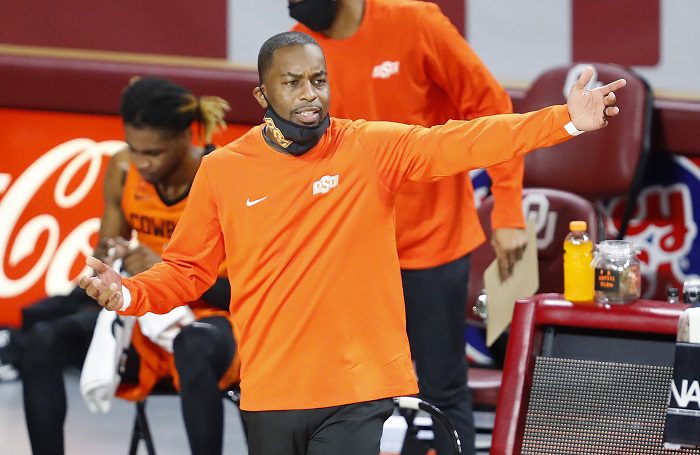 Mike Boynton Jr. says he "doesn't know" when the NCAA will finally hear Oklahoma State's appeal of their NCAA penalties from last year.
Boynton did an extended interview with CBSSports.com's Jon Rothstein during Rothstein's weekly 'College Hoops Today' podcast, during which Rothstein asked Boynton if he had heard anything more about whether Oklahoma State's appeal of those penalties has been heard.
Boynton said that "…in many ways, April, May, June, July, August, five months later, it still stands at the same place that did back in March."
Why? Boynton really doesn't have any idea. He mentioned that he's aware of the shifts happening within the NCAA when it comes to leadership and governance but wouldn't speculate if that was the reason for the delay.
In June of last year the NCAA penalized Oklahoma State basketball for the actions of former associate head coach Lamont Evans, who accepted between $18,150 and $22,000 in bribes to steer players from South Carolina and Oklahoma State to certain agents and financial advisors.
Among those penalties was a ban from the 2021 NCAA Tournament. The Cowboys appealed the ban, but it was never heard by the NCAA. Because the appeal was in statis, the Cowboys were able to play in the NCAA Tournament, their first appearance in the Boynton era.
READ MORE: Oklahoma State is Being Massively Undervalued in Conference Realignment
READ MORE: Big 12 Players With Top NBA Summer League Performances
At this point, Boynton just wants some closure.
"I hate that it continues to be a question that I have to answer, because honestly we were forthright, we cooperated," Boynton said. "We did everything we were supposed to do to try to have this adjudicated down so that we can all move forward in our life, to just be able to coach one day without wondering, 'Hey what's gonna happen when this is all over?' It was really unfair to the kids to be perfectly honestly."
Of course, Oklahoma State isn't the only Big 12 program in this particular boat. Kansas has been under NCAA investigation for two years due to allegations stemming from the FBI's investigation into college basketball.
You can find Matthew Postins on Twitter @PostinsPostcard.
**Want to win a $20 gift card? Go sign up here and join our conversation! The best poster each week wins a gift card to your favorite establishment!**