Big 12 News
Pac-12 Conference to Decide in 'Next Couple of Weeks' on Expansion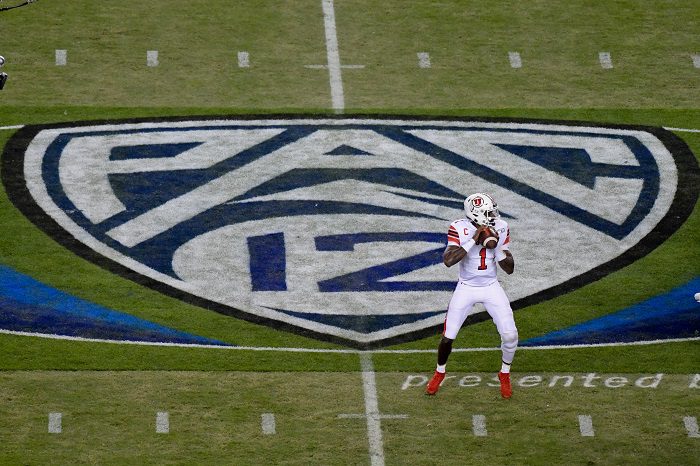 With plenty of questions surrounding the future of conference realignment, one of the biggest questions is out west in the Pac-12 Conference as to whether or not the league will expand beyond its current 12 members.
In a new conversation with The Mercury News, first-year commissioner George Kliavkoff told the Hotline, "We'll have a decision in the next couple weeks about whether or not we're looking at expansion. If we do look at expansion, then it would be a process that we would go through."
But that decision will just be about whether or not to expand and not about what teams they will try to add (if they decide expansion is the right decision for the conference).
The decision to pursue expansion doesn't require approval by the presidents and chancellors, like it did in the SEC adding Oklahoma and Texas, but a three-quarters vote of the CEO Group would be necessary to then begin formal invitations to any new members.
Each Pac-12 athletic department will receive approximately $24 million this year from the regular-season broadcast agreements with ESPN and Fox, according to the report.
The report also added that multiple Pac-12 sources said the league is expected to stay put at 12 teams because none of the other teams "add value", according to one source.
This report comes on the heels of another report from just a few days ago where commissioner Kliavkoff said he was very open to expansion.
In an interview this week in the Las Vegas Review-Journal, new Pac-12 Commissioner George Kliavkoff was asked about conference realignment and he said, "I think we're really, really happy with the 12 that we have in the league. The opportunity to revisit that following Texas and Oklahoma has certainly presented itself. I am not actively poaching any school or convincing anyone to leave their existing conference, but I wouldn't be doing my job if I wasn't listening to schools that wanted to go in the Pac-12, and we've had a lot of them reach out. Probably all of the ones you would expect and several you'd be surprised by."
Kliavkoff added that there is a group working to consider teams for the Pac-12, saying, "We have taken initial meetings with everyone that has expressed an interest. We have a working group … who are together deciding on what to recommend … At the end of the day, they'll make the decision about whether or not to offer admission to the Pac-12 to any other schools."
Needless to say, as much as the "Other 8" Big 12 programs are preparing for an exciting 2021 college football season, there is also a lot of anxious folks wondering if the Pac-12 will make a run at any of the remaining members.