Big 12 News
ACC Commissioner Jim Phillips: 'We Want the Big 12 to do Well'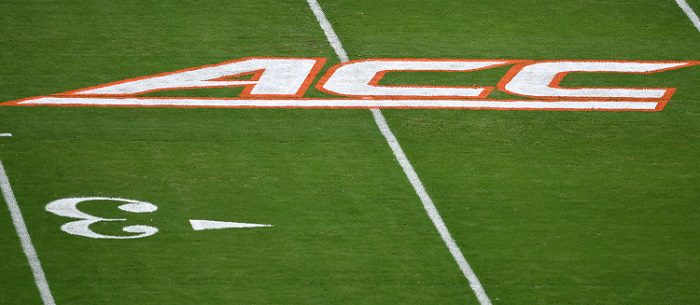 As the ACC, Big Ten and Pac-12 rolled out their "historic" alliance on Tuesday afternoon, there was a notable missing piece from the press conference: The Big 12.
The doomsayers who want to continue to kill off the Big 12 will say this is another sign that the conference is about to be blown to smithereens. And maybe that's true, but ACC commissioner Jim Phillips certainly wasn't looking to bury the Big 12 Conference at this press conference.
In fact, Phillips talked up the Big 12 when he said, "We want and need the Big 12 to do well. The Big 12 matters in college athletics. The Big 12 matters in Power 5 athletics. I can tell you we'll be watching what occurs here."
Now maybe that is just lip service, because the obvious answer is then, "Why not include the Big 12 in your alliance?"
Well the more we learn about the alliance the more worthless it becomes.
There is no contractual agreement between these three leagues. Phillips even went on to say, "It's about trust. It's about we looked each other in the eye, we made an agreement … Of course binding contracts serve a purpose but at this juncture that to us wasn't a critical element."
Ah yes, because college sports has always been a place where "trust" is a great way to do business.
The most obvious and immediate note of the alliance revolves around game scheduling. The football scheduling will feature matchups across the three conferences while continuing to honor historic rivalries. The press release also notes that any and all current obligations for non-conference games will be met and honored.
In women's and men's basketball, the three conferences will add early and mid-season games as well as annual events that feature premier matchups between the three leagues. The alliance will look at doing something similar for all the Olympic sports as well.
However, even the scheduling is very loose in terms of the requirements around it. Pac-12 commissioner George Kliavkoff said during the press conference there is no intention to stop our teams from also scheduling games against any other conference they want to schedule games against. "They'll have flexibility," he said.
Needless to say, there are more questions than answers in what this alliance means and what it looks like moving forward. But the idea that it signals the unofficial destruction of the Big 12 Conference certainly doesn't seem like an accurate portrayal of what is really going on here.
More details are sure to follow and stay tuned to Heartland College Sports as this story unfolds.