Oklahoma Sooners
Oklahoma vs. Nebraska is 10th Hottest Ticket in 2021 College Football Season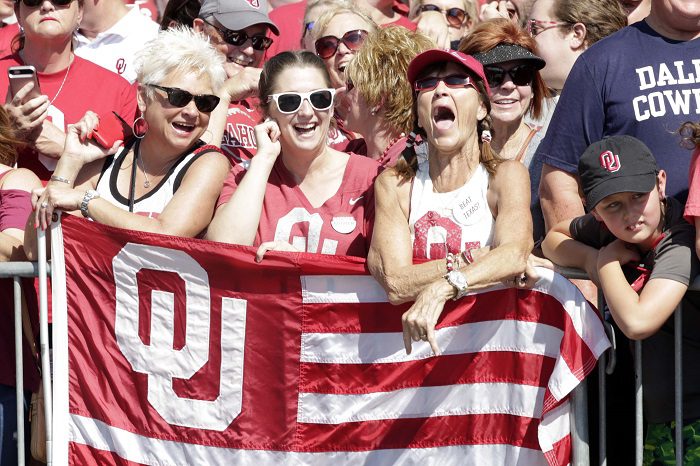 As we approach the 2021 college football season, a season that looks much different than 2020, with full stadiums back for the fall, there is arguably even more pent up demand for tickets. And no sport draws the passionate fan bases like college football.
With that being said, Forbes put together a list of the Top 10 in-demand college football tickets for the upcoming season and there was one Big 12 game on there: Oklahoma vs. Nebraska, which kicks off on Saturday, September 18th. The game marks the 50th anniversary of the 1971 "Game of the Century" between the two programs when Nebraska was the top-ranked team in the country and Oklahoma was right behind it at No. 2. 
And as you may recall, there was drama around this game as Nebraska tried to back out of it a few months ago.
2021 Top 10 In-Demand College Football Games
Duke's Mayo Classic: Georgia Bulldogs vs. Clemson Tigers on September 4
Auburn Tigers at Penn State Nittany Lions on September 18 
Chick-fil-A Kickoff Game: Alabama Crimson Tide vs Miami Hurricanes on September 4
Alabama Crimson Tide at Texas A&M Aggies on October 9 
LSU Tigers at Alabama Crimson Tide on November 6
Washington Huskies at Michigan Wolverines on September 11
Alabama Crimson Tide at Florida Gators on September 18
Ole Miss Rebels at Alabama Crimson Tide on October 2
Tennessee Volunteers at Alabama Crimson Tide on October 23 
Nebraska Cornhuskers at Oklahoma Sooners on September 18
The data was put together by StubHub using data through August 4th.