Big 12 News
Texas Tech AD Kirby Hocutt: Big 12 Expansion Plans Underway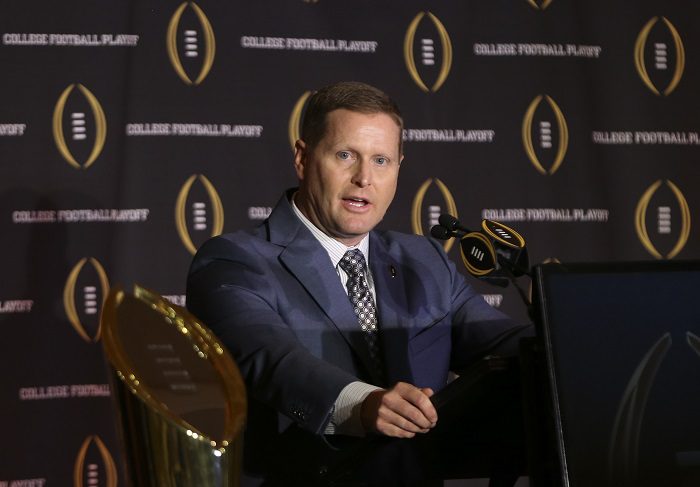 Now that the Pac-12 announced it will not be expanding, there is suddenly life for the Big 12 Conference. The question is: how will the league move forward?
Obviously staying at eight teams is not an option and expansion needs to be on the table and the league should be looking to make a move sooner than later. And that's what they're trying to do. As reported by Don Williams from the Lubbock Avalanche-Journal, the Big 12 has a four-person expansion subcommittee tasked with leading the effort to expand, which starts immediately.
The subcommittee includes Texas Tech AD Kirby Hocutt, Baylor AD Mack Rhoades, Kansas Chancellor Doug Girod and Iowa State President Wendy Wintersteen. This comes on the heels of the conference hiring Oliver Luck, the former West Virginia AD and XFL commissioner, as a consultant to help with the process.
Kirby Hocutt said they will meet with the Big 12 presidents on Friday morning will have in-person meetings next week involving Big 12 athletics directors and media and television consultants, while adding, "Right now, our complete focus is to make the Big 12 as strong as it can possibly be and I expect that Texas Tech will play a leadership role in that. We're going to continue to be part of the power-five structure in college athletics."
The timing for Big 12 expansion is also a major barrier. Oklahoma and Texas are set to join the SEC in 2025, which is when they're contractually allowed to without paying a buyout of nearly $80 million. However, at least one college football reporter believes the Longhorns' and Sooners' departures could come sooner, perhaps as early as the fall of 2022.
If they left that early, that would leave the Big 12 with eight teams for possibly multiple seasons, unless they could add teams and get them to leave their conferences quickly.