Kansas Jayhawks
Kirk Herbstreit Predicts Kansas to Win More than One Big 12 Game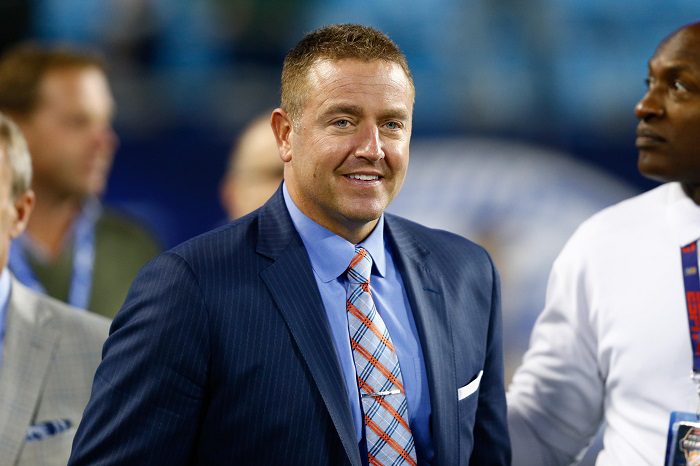 The Kansas Jayhawks remaining the most difficult rebuilding job in college football right now. That task is now up to new head coach Lance Leipold and his staff.
But as we look ahead to the 2021 season, the over/under for Kansas Big 12 wins is one. The question is: would you take the over?
Remember, this is conference wins, not overall wins. I can't imagine who would take the over. Maybe take the "push", but over? However with College GameDay back on Saturday, that question was posed to the crew and only Kirk Herbstreit was bold enough to pick the "over" on one Big 12 win for the Jayhawks.
Herbstreit said, "I'd say over, but trying to change the culture is going to take time."
To put this into perspective, the last time Kansas football won more than one Big 12 game in a season was 2008 under Mark Mangino when the program went 4-4 in Big 12 play. Since then, they've never won more than one conference game in a season.
Since then KU football is 7-98 in Big 12 action.
If Lance Leipold wins two Big 12 games this season, it would be a minor miracle. I love bold predictions, but I'm not convinced Herbstreit has done his homework when it comes to the Big 12 Conference for him to make this pick. The league has awesome depth again this season and KU is still in major rebuilding mold. Les Miles started recruiting the right way using high school kids over plug-and-play JUCO guys, but even if Miles was still around, 2022 was likely the earliest we would have seen things start to progress on the field.