Kansas Jayhawks
Kansas to Wear Throwback Uniforms For Homecoming vs. Texas Tech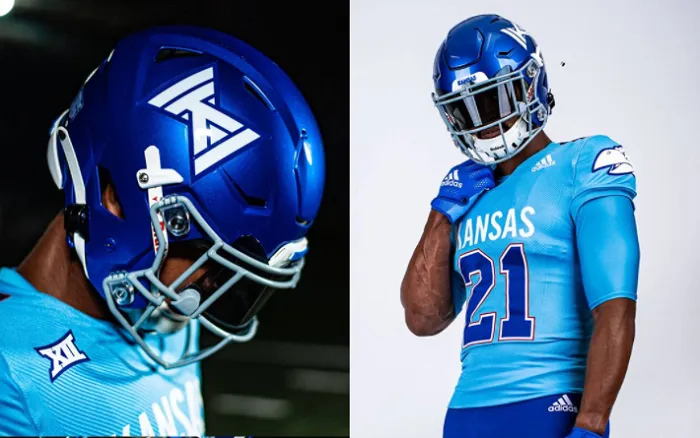 The Kansas Jayhawks may be struggling on the field, but off the field they're looking sharp. Well, that depends who you ask.
KU rolled out the throwback uniforms it will be wearing for their homecoming match up against Texas Tech on October 16th. Here's a look at them.
Frankly, anything that makes Kansas football stand out is a good thing for the program. I know traditionalists will hate the colors, and I'm usually one to agree, but in this case, KU is honoring the program dating back to the Gale Sayers era, when the script of Kansas looked exactly like these uniforms.
In fact, KU rolled out a video montage that included old broadcast footage of Sayers. You can check that out below.