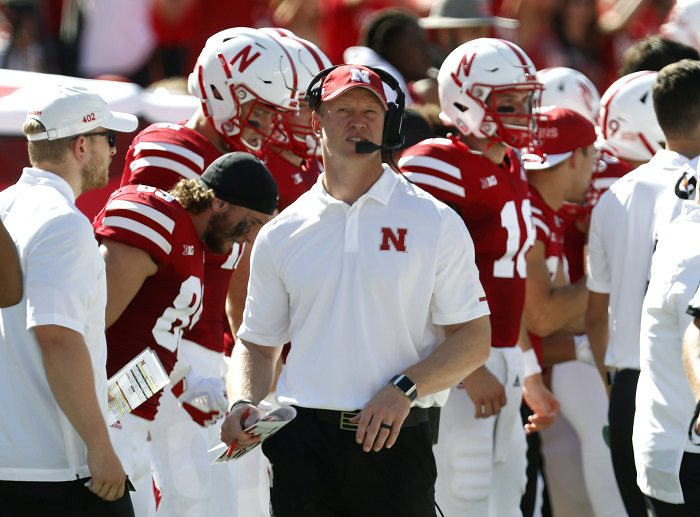 Nebraska football was once the terror of the college football world for about 40 years. The Cornhuskers haven't frightened anyone in nearly two decades.
It all began in the age of The Beatles and the British rock 'n' roll invasion. In early 1962, Bob Devaney took over the Nebraska head coaching job after spending five years coaching at Wyoming. The Huskers' brass was impressed with Devaney's 35-10-5 record in Laramie. 
Before hiring Devaney, Nebraska had not won a conference championship since 1940, and the Huskers had only two winning seasons in 21 years. Nebraska went 9-2 in Devaney's first year at Nebraska and went 10-1 and won the Big Eight Championship and the Orange Bowl. During his 11-year stint as the Huskers' skipper, he posted a 101-20-2 record, won seven Big Eight Conference titles and two national championships—split with Texas in 1970 and outright in 1971.
Devaney retired in 1972 and tapped his top lieutenant, Tom Osborne, as his successor. Osborne spent 25 seasons as the Huskers' head man. He led them to a 255-49-3 record, 13 conference titles, and three national championships—1994, 1995, and 1997—the latter split with Michigan. 
From 1969 to 2001, Nebraska was ranked in the final polls every year—32 times in either the AP or Coaches' top 10 rankings. Thirteen times the Huskers finished as a top five team. 
After Osborne retired following the '97 season, the University of Nebraska turned to one of its own—Frank Solich, who was a fullback for NU under Devaney. Solich was hired as an assistant in Lincoln in 1979, and from 1983-97, he tutored the running backs. 
Solich led the Huskers to a 58-19 record in six years, but only one conference championship. After coaching NU to a 9-3 record in 2003, Solich was fired before the team's Alamo Bowl game. 
Bill Callahan was hired as Solich's successor. Callahan was the first of four head coaches who couldn't please the masses in Lincoln. Callahan (27-22 in four years), Bo Pelini (67-27, seven seasons), and Mike Riley (19-19, three years), and Scott Frost (12-21, three years and beginning his fourth campaign this year) have produced zero conference championships. Nebraska showed some signs of life by reaching the Big 12 title tilt in 2006, 2009, and 2010. Oklahoma dominated the Huskers in the 2006 championship game (21-7), and Texas edged them (13-12) in 2009 on a last-second field goal. A year later, NU blew a 17-point lead to the Sooners and lost, 23-20.
Two years into their Big Ten membership, Wisconsin hammered the Huskers, 70-31, in the conference championship game.
Callahan, Pelini, and Riley were fired. Frost was the darling of Husker fans by quarterbacking NU to the 1997 natty. He remains at the helm in Lincoln but hasn't produced a winning program as he did at Central Florida. He led the Golden Knights to a 13-0 season and top 10 ranking in his second season before Nebraska hired him in 2018.
NU hasn't had a winning season in four years—going 16-28 from 2017-20, and opened the 2021 season with a sloppy loss to Illinois in a conference matchup
The Huskers won't be frightening anyone again this year as they are predicted to finish near the bottom of the Big Ten pack this year.