Big 12 News
Big 12 Conference Prefers Adding Four Teams: Report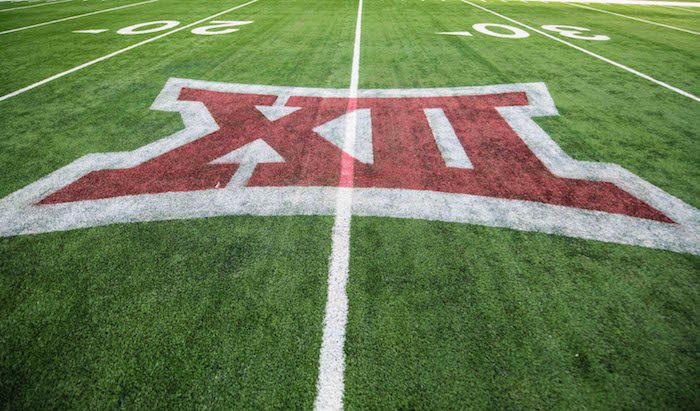 As the Big 12 Conference eyeballs expansion, a new report from The Athletic says the league's "current preference" is to add four new members.
This comes on the heels of the Big 12 putting together a statement on Wednesday night that the league is set to move ahead with their eight teams and is "committed to furthering one of the nation's premier athletic conferences".
The full statement from commissioner Bob Bowlsby said, "Following two days of consultation with the athletics directors of the continuing members of the Big 12 Conference. The eight ADs remain committed to furthering the Big 12 as one of the nation's premier athletic conferences, and look forward to working with our presidents and chancellors to strengthen the league. Future exploration by the group will continue to center on options that best position the long-term strength of the Conference."
The Athletic also believes that expansion could move "faster than initially anticipated", if there is a general consensus on which teams to invite.
Big 12 presidents met last Friday morning and earlier this week held in-person meetings involving Big 12 athletics directors and media and television consultants.
The subcommittee includes Texas Tech AD Kirby Hocutt, Baylor AD Mack Rhoades, Kansas Chancellor Doug Girod and Iowa State President Wendy Wintersteen. This comes on the heels of the conference hiring Oliver Luck, the former West Virginia AD and XFL commissioner, as a consultant to help with the process.
The unified front is exactly what the league needs as it explores expansion. But now the questions revolve around how many teams, who are those teams and what is the timing around expansion?
Oklahoma and Texas are set to join the SEC in 2025, which is when they're contractually allowed to without paying a buyout of nearly $80 million. However, at least one college football reporter believes the Longhorns' and Sooners' departures could come sooner, perhaps as early as the fall of 2022.
If they left that early, that would leave the Big 12 with eight teams for possibly multiple seasons, unless they could add teams and get them to leave their conferences quickly.