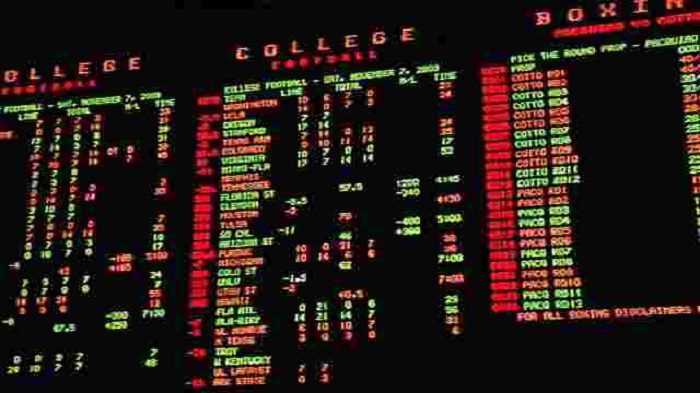 Well it's a new season of college football and that means a fresh slate for my Big 12 football picks against the spread. As they have been for several years running, our friends at MyBookie.com are the sponsors of the picks, and with our promo code "BIG12" you get to DOUBLE your first deposit, no questions asked! Support them to support us at Heartland College Sports and get your picks in.
To go back to last season, we nailed our bowl picks, winning every game, so let's hope to keep it going here in Week 1!
Oh and it's important to note, we do not include FCS games in our picks against the spread, as lines are tough to come by.
The Kansas State Wildcats went from a two-point dog to a three-point favorite. People are waking up and realizing they can't keep undervaluing the Cats. They return two huge weapons in QB Skylar Thompson and Deuce Vaughn, along with an offensive line that was revamped, while going up against a Stanford team that has been mediocre in the Pac-12 the last two seasons. Also, Stanford gets off to slow starts. They're 0-5 against the spread in their last five September games and 5-12 in their last 17 games against the number. Meantime, K-State is 12-6 in their last 18 games against the spread. Plus, with the 11:00 a.m. CST kick off, that's far from ideal for Stanford who could be extra sluggish to start.
The Pick: Kansas State -3
The Sooners jumped from a 23 to a 31-point favorite with the game moved to Norman due to Hurricane Ida. That throws a major wrench into Tulane's planning and preparations and OU will take advantage. The Sooners are a National Championship caliber team and style points still matter in college football, Lincoln Riley knows that. OU closed 7-1 against the spread last season and has the defense to match his offense. Tulane has weapons, but that D-Line turned over from last season and that will be a huge problem for them in this game. OU rolls.
The Pick: Oklahoma -31 (buy 1/2 point if you have to)
Texas has a new coaching staff and a new redshirt freshman QB in this game going into a Top 25 match up against a solid ULL team. Texas is more talented, but just ask Iowa State about this team from last year (they lost to them). The Longhorns are also looking to turn things around at home, where they are 1-5-1 in their last seven Saturday home games against the spread. Steve Sarkisian also said both his QBs will play in this game, meaning that while UT should win, it may not be pretty, and Sarkisian probably won't care of it is or not.
The Pick: Louisiana +8.5
The Bears are a team that is being overlooked heading into this season. They had an impossible hand last year with a new head coach and staff during a COVID season. But they progressed as the year went along and now with a fresh slate and full offseason, I see the Bears turning some heads this fall and it will start with a dominant win over Texas State, who will they've played lots of close games, are 5-19 in two seasons under Jake Spavital.
The Pick: Baylor -14
Is this a future Big 12 match up?! We can save that conversation for another day. But Texas Tech comes into this game with Matt Wells knowing he needs to get Year 3 off on the right foot. Sonny Cumbie is the new OC and a familiar Big 12 foe, Dana Holgorsen, is running the Houston program. But Houston is coming off back-to-back losing seasons for the first time in nearly two decades. Tech has Tyler Shough at QB ready to step in and impress after his transfer from Oregon and don't be shocked if the Tech defense turns some heads in this game.
The pick: Texas Tech -2
Maryland is steadily improving as a program on the field and in the recruiting rankings. They are one of the most experienced teams in college football entering the 2021 season and have Tua's little brother at quarterback, who many believe is poised for a breakout season. Defensively, this team has lots of options on the defensive line, as they had more sacks in their COVID-ridden 2020 season than in 2019. That will cause trouble for WVU QB Jarret Doege, who is not a mobile QB. That concern, combined with WVU being on the road, with some uncertainty at all three levels of the defense, gives me a lean to Maryland with the points at home.
The Pick: Maryland +3