Baylor Bears
Baylor vs. Texas Southern: Preview and Prediction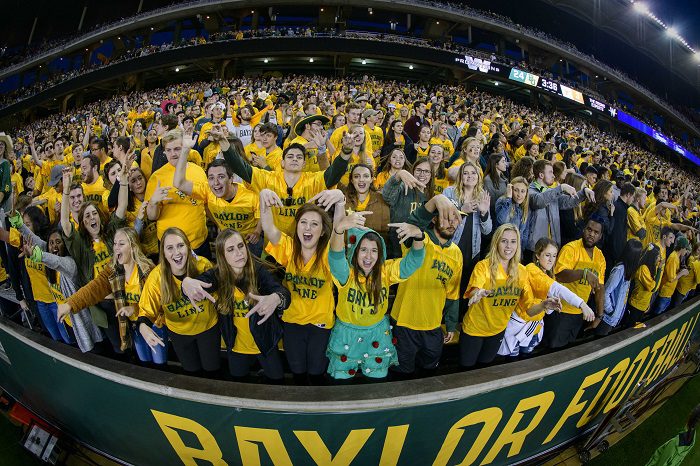 Here is everything you need to know about the Baylor Bears and the Texas Southern Tigers in our Baylor vs. Texas Southern preview and prediction.
Game Info
Saturday, September 11, 2021; 6:00 PM; McLane Stadium, Waco, TX
TV: Big 12 Now on ESPN+
Radio: Learfield IMG
Spread: OFF
Fun Facts: This is the first time McLane Stadium will have a true home crowd in the Dave Aranda era. The last time Texas Southern played on 9/11, in 2010, the Tigers lost to UConn 62-3.  
Key Players
Texas Southern
QB Jalen Brown
Brown is a true freshman out of Cedar Ridge High in Austin, TX. He completed 20 of 41 pass attempts for 181 yards and a touchdown against Prairie View A&M in his college football debut. He's likely to find the sledding much tougher against a stingy Baylor secondary, but Southern will need Brown to hang tough and continue to grow into his role as the future of the Tigers' offense.
LB Julian Marcantel
Marcantel is a senior with a knack for creating havoc who is back with the team after missing the 2019 and 2020 seasons. He announced his return against Prairie View last week with an interception and a fumble recovery. Southern will need his senior leadership in the middle of the defense as it looks to slow down the Bears. 
Baylor Bears
QB Gerry Bohanon
Baylor got the running game going last week against Texas State, and the offensive line provided Bohanon with good protection all day. Now it's time to get the passing game going against a shaky Southern secondary. Bohanon completed just shy of 60% of his passes last week (13-22) for 155 yards and no touchdowns. This is the game for Bohanon start throwing touchdown passes to a talented group of wide receivers.
WR R.J. Sneed
Sneed was the star of Baylor's Week 1 passing attack, grabbing six of seven targets for 92 yards with 31 yards coming after the catch. After lining-up out wide for most of 2020, Sneed predominantly lined-up in the slot, where he spent most 2019, against Texas State. Sneed has only dropped 3 passes going back through the 2019 season, and with his experience, speed, and sure hands, he should be able to make Bohanon look good against Texas Southern.
LB Dillion Doyle
Doyle led the Bears last week with six tackles and four assists while only missing one tackle. He also got some pressure on Texas State's QB in an effort that saw the Bears only notch one sack on the night. Doyle needs to continue to make tackles and be more disruptive for the Bears this week against a Texas Southern squad that likes to use multiple backs in the rushing game.
Key Storylines
Texas Southern
Texas Southern's last win, a 2-0 (two to zero) victory over Alcorn State on April 10, 2021, was the team's first since defeating Mississippi Valley State, 42-14 on October 27, 2018. Southern's last winning season was a 9-3 finish in 2010, and the Tigers have been an SWAC doormat ever since.
Baylor Bears
The Bears' offensive line turned in a strong performance in Week 1 against an overmatched Texas State defense. Baylor will look to continue to develop continuity along the offensive line this week and should try to get the passing game going against a Southern secondary that was torched for 354 yards by Prairie View A&M in Week 1. Defensively, the Bears are looking to improve upon an underwhelming performance against Texas State.  
Prediction: Baylor 45, Texas Southern 10
Baylor will be able to hit several big plays in both the running and passing games to create separation from Southern by half time. The Bears' defense should have no trouble getting off the field against the Tigers, and a shutout is certainly possible. Either way, this is going to be a blow out.