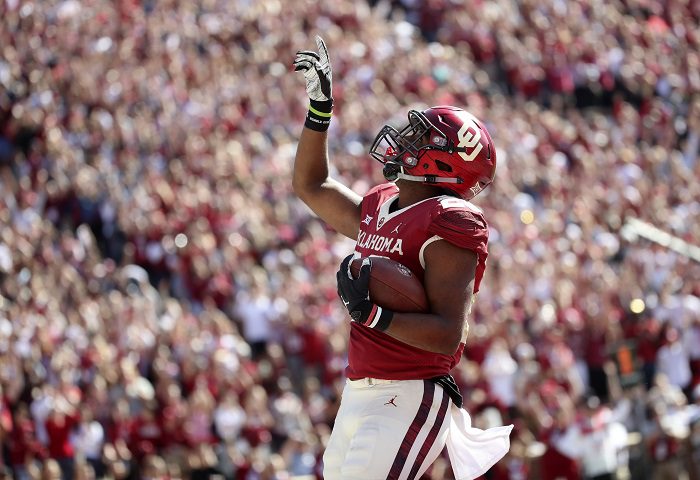 Here's everything you need to know about the upcoming Big 12 game in our Oklahoma vs. Western Carolina preview and prediction.
Game Info
Saturday, September 11, 2021; 6:00 pm; Gaylord Family – Oklahoma Memorial Stadium; Norman, OK
TV: Pay-Per-View – Bally Sports Oklahoma (Chad McKee, Chuck Long and Lesley McCaslin)
Radio: Sooner Sports Network (Toby Rowland and Teddy Lehman); Catamount Sports Network (Gary Ayers and Greg McLamb). 
Fun Fact: Western Carolina University's nickname is Catamounts, a variety of wild cats (cougars and bobcats) that roam the southern Appalachian Mountains where the university is located. 
Key Players
Western Carolina
RB T.J. Jones
Last week, the junior running back opened WCU's season by rushing 17 times for 115 yards (6.8 per carry) with one touchdown and caught three passes for 31 yards and another score.
Safety Andreas Keaton
Just a freshman, Keaton had 8 tackles, one interception, and broke up one pass in the season opener last week.
Oklahoma Sooners
WR Marvin Mims/RB Kennedy Brooks
Mims continues to prove he's the home run threat. The sophomore wideout, who led all Sooner receivers last year, hauled in five passes for 117 yards in the season opener against Tulane. Mims didn't score a touchdown against the Green Wave but had one reception for 50 yards before he was stopped a yard short of the goal line.
Brooks should be Oklahoma's bread-and-butter guy—feed him the ball. He proved last week that the rust has been removed from a year's layoff. Although the junior had only 87 yards on 14 carries, he averaged 6.2 per carry. In the second quarter, OU faced fourth-and-two, so Lincoln Riley called Brooks' number. Brooks took a handoff and accelerated off the left side for a 32-yard run. Four plays later, Brooks carried the ball for a one-yard score.
DL's Isaiah Thomas and Perrion Winfrey
Thomas and Winfrey, both seniors, are disruptive forces on Oklahoma's front line. They each made three tackles against Tulane. Thomas recorded one sack and forced one fumble against the Green Wave. Winfrey logged half a sack and one QB hurry last weekend. 
Key Storylines
Western Carolina
The Catamounts fired coach Mike Speir after nine seasons of a dismal 33-68 record and hired Kerwin Bell, who led Valdosta State to an NCAA Division II championship in 2018. Bell's coaching debut at WCU ended with a 31-28 loss to Eastern Kentucky last week. The Catamounts had a chance to tie the game with a field goal on the game's final play, but the kick fell short of the target. WCU has only 26 seasons in 87 years on the gridiron.
Oklahoma
Expect to see a lot of reserves in action against WCU Saturday night. The defense must make plays—15 missed tackles last weekend. Fans should see backup QB Caleb Williams coming off the bench after the Sooners, hopefully, get a huge lead. Running backs Jaden Knowles and Todd Hudson will be able to showcase their talents behind Brooks and Eric Gray. The offensive line also should be more cohesive this week, which will be necessary with big games down the road. 
Prediction Oklahoma 59, Western Carolina 10
Let's face it, the Catamounts are not a very good football team. They were picked to finish last in the Southern Conference. Oklahoma could name its score. Last weekend's 40-35 narrow escape against Tulane should be a wake-up call. Plenty of reps for reserves will be vital, with tougher opponents looming later in September. WCU's 10 points are likely to come in garbage time.