Big 12 News
Big 12 Expansion of Four Teams May Just be the Start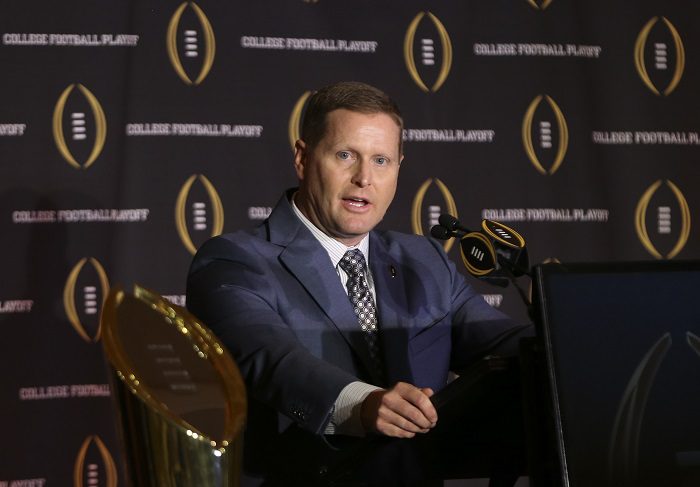 The Big 12 Conference is set to announce its plans to expand by four teams on Friday. The league will be officially adding Cincinnati, BYU, UCF and Houston.
But it may not end there. According to Texas Tech AD Kirby Hocutt, who is on a subcommittee exploring Big 12 expansion, this may just be the first step for the Big 12 in growing even larger.
This comes after Hocutt also made interesting comments on the radio earlier in the week, when he said he sees conference realignment being an "eight to 10-year process" for the Big 12. A second set of schools could be invited to the Big 12 Conference once the exits of Texas and Oklahoma, and the integration of the first set of new schools, is completed.
What direction would the league take? That remains to be seen, but they could look at more AAC schools, or dive into other Group of 5 programs.
As for the four they are adding, the Bearcats are members of the American Athletic Conference right now. UCF and Houston are also in the AAC, while BYU is an independent. Right now, the Bearcats are the best football program of the bunch, as they're ranked No. 7 in the Associated Press Top 25 this week. UCF is receiving votes in the Top 25.
With the yes vote on Friday, it would pave the way for those schools to join the conference as early as 2023. That would overlap with the departure of Oklahoma and Texas, meaning the Big 12 could have as many as 14 teams, if that sort of scenario comes to fruition.
Texas and Oklahoma are planning a departure after the 2024-25 college sports season comes to an end. On Tuesday, at least one Big 12 coach — Oklahoma State's Mike Gundy — expressed his support of the four teams that are planning on submitting applications for membership.
But now that the Big 12 could look to get even bigger, the league apparently could be making a play for quantity as much as quality. However, the Big 12 being forward-thinking, which is not something it has been over the last decade, would be a welcomed breath of fresh air.