Big 12 News
New Look Big 12 Revenue Reportedly Just Shy of Current Revenue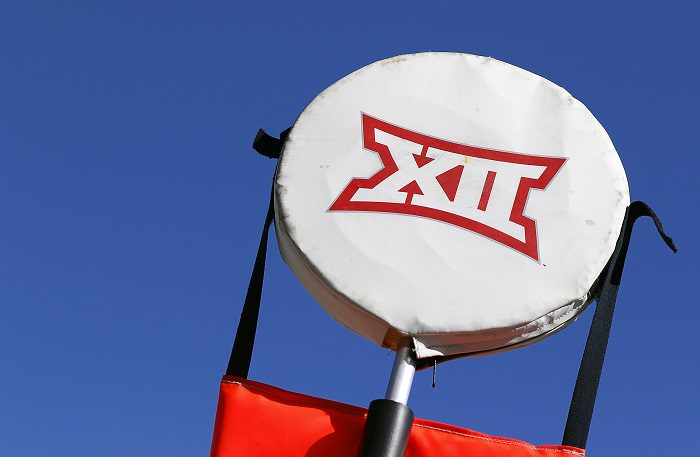 The story of Oklahoma and Texas' departure from the Big 12 has had a woeful theme for the remaining eight teams – in the approximate words of Bob Bowlsby, the conference would lose half of its TV value without OU and UT. However, the last two weeks have seen this sad Big 12 swan song turn into the fiery guitar riff of an ascendant phoenix as the conference has risen from the ashes and made plans to expand with the additions of BYU, Cincinnati, Houston, and UCF.
Now, SIC'EM 365 is reporting that the Big 12's projected revenue in its new incarnation will earn far more than the 50% Bowlsby speculated.
According to the article, the Big 12 currently pays each member $26 million annually for its first-tier media rights. This number includes a 10% "tax" by the league to cover the Big 12's costs. Additional revenue sources bring the annual payout per team to approximately $47.2 million.
Without Oklahoma and Texas, but with the addition of the four expansion teams, the Big 12 is projected to pay each member $22 million annually for its first-tier media rights with additional income bringing the total to $42.4 million, just a little under $5 million less than teams currently receive.
If this report is accurate or at least close to accurate, what just a few weeks ago looked like doom for the Big 12 now looks like a stunning victory – the Big 12 in a matter of days may have risen from its own ashes like a mythological phoenix.
Of course, losing Oklahoma and Texas still hurts to the tune of nearly $5 million, but it doesn't hurt anywhere near as bad as it was thought it would.
In fact, with the interest kindled in college football fans for the league with a new look that has for so long been the punching bag of realignment and a new lease on life free from the dictates of heavy-handed blue blood programs, the Big 12 may have finally won the conference realignment game by losing its two biggest name brands.
This must be the first sports underdog story to feature an entire conference. The Big 12 is not dead. It's very much alive, and very much about to serve up some crow, heartland style, to all those who counted it out.
The future is bright for the Big 12, and if the conference's members, old and new, can continue to win at a high level and provide an entertaining product for fans, as Iowa State AD Jamie Pollard recently suggested, we may look back in ten years and see that this round of realignment was the best possible thing that could have happened for the league.