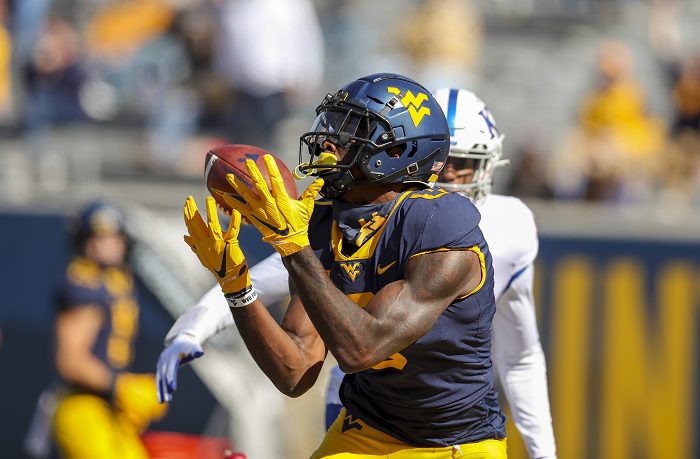 Here's everything you need to know about the upcoming Big 12 game in our West Virginia vs. LIU preview and prediction.
Game Info
Saturday, September 11th, 2021, 5:00 p.m. CST; Morgantown, WV; Milan Puskar Stadium
Radio: Mountaineer Sports Network by Learfield
Spread: N/A
Fun Fact: West Virginia has never lost to an FCS opponent, going 21-0 in program history.
Key Players
West Virginia
QB Jarret Doege
Doege is feeling plenty of heat after his performance in the season opener against Maryland, where he finished 24/40 with 277 yards, one touchdown and four interceptions. This was underwhelming given the hype that the WVU staff and others have given Doege this offseason. However he looked like the same QB on Saturday in the loss, immobile and too late at times. This is an easy opponent who Doege just needs to re-build his confidence against.
DL Dante Stills
Stills is the engine of this West Virginia defense after passing up on the NFL after the 2020 season. He's played in 34 games with 13 starts and is a Preseason Second-Team All-American selection from the AP. Stills in the team leader in career sacks (12) and TFLs (28.5). Last week against Maryland he had three tackles, one sack and one tackle for loss in the loss at College Park.
LIU
RB Jonathan DeBique
DeBique led the team in rushing yards (360) in their shortened three-game season last spring due to COVID-19. He was the team's leading rusher in their loss to FIU last weekend, finishing with 34 of the team's 106 rushing yards. He's been a productive player for all four years on campus.
DB Tariq Snead
Snead had himself five tackles and one interception in the season opener last week for LIU. He led the program with two interceptions last season. If Jarret Doege has a shaky start to this game for West Virginia, Snead could end up being a big reason why.
Key Storylines
West Virginia
The Mountaineers just need to get the running game going and pile up a big win to get the confidence back after last week. It shouldn't be that hard as LIU gave up 318 rushing yards to FIU in their 38-point loss last week. Feed Leddie Brown the ball, get yourself up a few scores, get Doege and the receivers back on track and then let the young guys finish this one out.
LIU
For LIU to have a chance in this game it's going to take a rash of early turnovers from the Mountaineers. So for the Sharks, force some early turnovers, which will hurt the confidence of a WVU team still reeling from last week's Maryland loss, and then roll the dice on offense. Camden Orth has dual-threat ability at QB for LIU, combined with DeBique could be a formula that works if they have the chance to grind out an upset.
Prediction: West Virginia 42, LIU 10
The West Virginia Mountaineers will take out a week's worth of frustration out on LIU in this game at home. They'll want to give the WVU faithful an easy win, Neal Brown knows he needs that, and then it's time to move on because the Virginia Tech Hokies are waiting on deck.