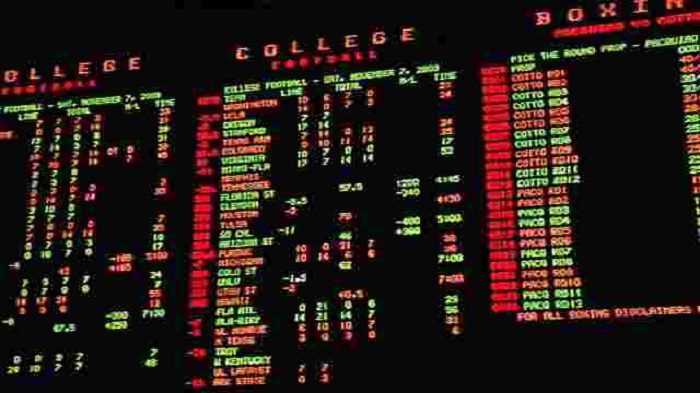 Well it's a new season of college football and that means a fresh slate for my Big 12 football picks against the spread. As they have been for several years running, our friends at MyBookie.com are the sponsors of the picks, and with our promo code "BIG12" you get to DOUBLE your first deposit, no questions asked! Support them to support us at Heartland College Sports and get your picks in.
Our Week 1 picks went 3-3, so now it's on to Week 2 with five games to pick.
Oh and it's important to note, we do not include FCS games in our picks against the spread, as lines are tough to come by.
Kansas at Coastal Carolina
This is a hard game to pick for several reasons, so when in doubt, I look at where the wise guy money is. And in this game, Kansas is getting less than 30% of the bets, but the line has moved in KU's favor. That tells me that the big money is on the Jayhawks. KU has had an extra day to prepare since they played last Friday night and it seems that there's too much stock being put in Coastal Carolina right now. They were the sexy team to pick last year, but that doesn't mean there is still value in them against the number.
The pick: Kansas +26.5
Oklahoma State vs. Tulsa
I know it's popular to look at how poorly Oklahoma State played in that second half last week against Missouri State and get enticed by picking Tulsa with the points. I'm not doing it. Spencer Sanders is back at QB and something tells me practice was brutal this week in Stillwater. Plus, Tulsa comes in off a loss to UC Davis. I believe there is some overreaction to the Pokes' play in Week 1 and I feel good about a two-touchdown victory on Saturday.
The Pick: Oklahoma State -12
Iowa State vs. Iowa
Can Matt Campbell get over the hump and beat Iowa? It's a Top 10 match up with a ton of hype as College GameDay comes to town. I really like Iowa State in this game, and while I also don't want to overreact to Week 1 against Northern Iowa, the difference is this ISU team has a history of slow starts. Iowa State is 1-4 against the spread in their last five games played in September. Meantime, Iowa is 6-2 against the spread in their last eight games overall. I like Iowa State to win outright, but it's too many points to feel good about the Cyclones covering the number.
The Pick: Iowa +4.5
TCU vs. Cal
The Horned Frogs looked great in their opener, but it was against Duquesne. Regardless, the Horned Frogs have provided value of late, going 5-1-1 against the spread in their last seven games. After three-straight mediocre seasons, it seems like the shine has worn off Gary Patterson's team, at least in Vegas, so now is the time to bet them. Cal is coming off a loss to Nevada, while Patterson has never lost to a Pac-12 team in his career. And something tells me with the way the Pac-12 shunned some Big 12 teams in recent weeks, Patterson will have his guys fired up even more to prove a point.
The Pick: TCU -11.5
Texas at Arkansas
Texas is coming off a great opener under Steve Sarkisian, but something tells me a letdown in coming. They're still the better team and should win the game, but taking a redshirt freshman QB making his second career start, and first road start, into an SEC stadium is tough. Plus, Texas is getting all the action right now, with 78% of the money going on the Longhorns. But the line has only moved a half a point, which once again means there is a lot of big money on the Razorbacks. Arkansas returns its entire offensive line and will try for a grind-it-out game.
The Pick: Arkansas +7