Basketball
2021-22 Big 12 Men's Basketball Schedule Released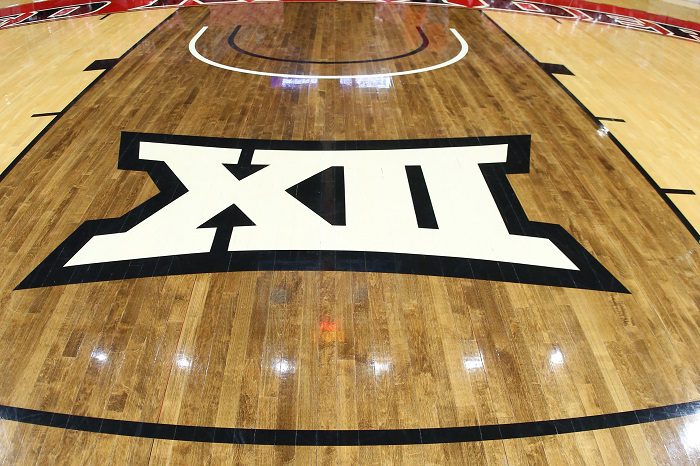 The 2021-22 Big 12 Men's Basketball schedule was released on Wednesday, with Baylor set to open its Big 12 regular-season title defense on the road against Iowa State on New Year's Day.
The entire Big 12 will be in action on New Year's Day, including TCU at Kansas, Kansas State at Oklahoma, Oklahoma State at Texas Tech and West Virginia at Texas.
Other notable games on the schedule include:
Baylor opens its Big 12 home schedule on Jan. 4 against Oklahoma.
Texas Tech and Iowa State face each other in Ames, Iowa, on Jan. 5. It will mark the first meeting between new Big 12 head coaches — Texas Tech's Mark Adams and Iowa State's T.J. Otzelberger.
Oklahoma and Texas meet for the first time this season on Jan. 11 in Austin. The two programs will eventually migrate to the Southeastern Conference.
And, new Texas head coach Chris Beard will return to Lubbock on Tuesday, Feb. 1, to face Adams and his former employer, the Red Raiders. Beard left Lubbock in April to take over his alma mater's program.
Baylor is the defending national champion. The regular-season will end March 5 and the Big 12 Tournament will be held March 9-12 in Kansas City's T-Mobile Center.
READ MORE: Oklahoma vs. Nebraska: Re-Living the 1971 'Game of the Century'
READ MORE: HCS Mailbag: Iowa State's Offense, Oklahoma State's O-Line and New Big 12 Rivalries
You can find Matthew Postins on Twitter @PostinsPostcard.
**Want to win a $20 gift card?  Go sign up here and join our conversation! The best poster each week wins a gift card to your favorite establishment!** 
Big 12 Men's Conference Basketball Schedule
Saturday, January 1
Baylor at Iowa State
TCU at Kansas
K-State at Oklahoma
Oklahoma State at Texas Tech
West Virginia at Texas
Monday, January 3
West Virginia at TCU
Tuesday, January 4
Oklahoma at Baylor
Kansas at Oklahoma State
Texas at K-State
Wednesday, January 5
Texas Tech at Iowa State
Saturday, January 8
Baylor at TCU
Iowa State at Oklahoma
Kansas at Texas Tech
K-State at West Virginia
Texas at Oklahoma State
Tuesday, January 11
Texas Tech at Baylor
Iowa State at Kansas
Oklahoma at Texas
Oklahoma State at West Virginia
Wednesday, January 12
TCU at Kansas State
Saturday, January 15
West Virginia at Kansas
Oklahoma State at Baylor
Texas at Iowa State
Texas Tech at K-State
Oklahoma at TCU
Monday, January 17
Kansas at Oklahoma
Tuesday, January 18
Baylor at West Virginia
K-State at Texas
Iowa State at Texas Tech
Wednesday, January 19
TCU at Oklahoma State
Saturday, January 22
Kansas at K-State
Baylor at Oklahoma
TCU at Iowa State
Oklahoma State at Texas
West Virginia at Texas Tech
Monday, January 24
Texas Tech at Kansas
Tuesday, January 25
K-State at Baylor
Texas at TCU
Wednesday, January 26
Iowa State at Oklahoma State
Oklahoma at West Virginia
Monday, January 31
West Virginia at Baylor
TCU at Oklahoma
Tuesday, February 1
Kansas at Iowa State
Texas at Texas Tech
Wednesday, February 2
Oklahoma State at K-State
Saturday, February 5
Iowa State at Texas
Baylor at Kansas
K-State at TCU
Oklahoma at Oklahoma State
Texas Tech at West Virginia
Monday, February 7
Kansas at Texas
Tuesday, February 8
Iowa State at West Virginia
Oklahoma State at TCU
Wednesday, February 9
Baylor at K-State
Texas Tech at Oklahoma
Saturday, February 12
K-State at Iowa State
Oklahoma at Kansas
TCU at Texas Tech
West Virginia at Oklahoma State
Texas at Baylor
Monday, February 14
Oklahoma State at Kansas
West Virginia at K-State
Tuesday, February 15
Iowa State at TCU
Texas at Oklahoma
Wednesday, February 16
Baylor at Texas Tech
Saturday, February 19
Oklahoma at Iowa State
TCU at Baylor
K-State at Oklahoma State
Kansas at West Virginia
Texas Tech at Texas
Monday, February 21
Baylor at Oklahoma State
Tuesday, February 22
K-State at Kansas
Oklahoma at Texas Tech
Wednesday, February 23
TCU at Texas
West Virginia at Iowa State
Saturday, February 26
Kansas at Baylor
Oklahoma State at Oklahoma
Texas at West Virginia
Texas Tech at TCU
Iowa State at K-State
Monday, February 28
Baylor at Texas
K-State at Texas Tech
Tuesday, March 1
Kansas at TCU
West Virginia at Oklahoma
Wednesday, March 2
Oklahoma State at Iowa State
Saturday, March 5
Iowa State at Baylor
Texas at Kansas
Oklahoma at K-State
Texas Tech at Oklahoma State
TCU at West Virginia