Big 12 News
Big 12 Believes Pac-12 Teams Could Join Conference in Future Expansion: Report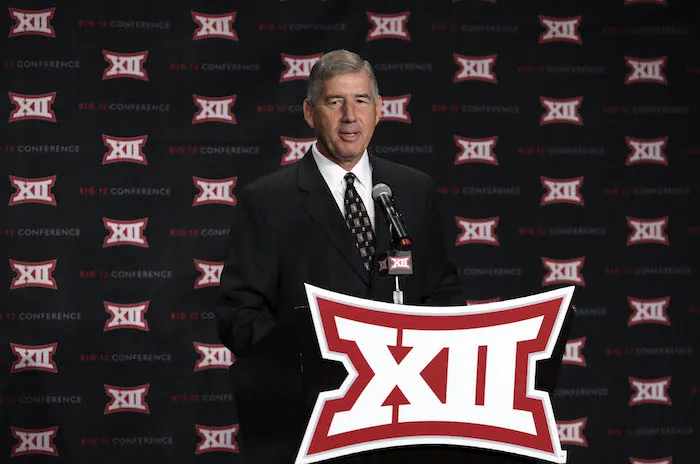 It's been less than one week since the Big 12 Conference officially announced it would be expanding. The league added UCF, BYU, Cincinnati and Houston, but there's long been a belief that this might just be the "first wave" of expansion for the Big 12.
The natural next question would be: Who and when?
A new report from CBS Sports' Dennis Dodd may shed some light into that. Dodd's report focuses on what the AAC might do after losing three teams to the Big 12, but added this nugget:
"Big 12 executives are also watching closely as the Pac-12 negotiates a new TV deal in 2024 when its current agreement with Fox and ESPN expires. If the Pac-12 media rights revenue approximates that of the Big 12 at that time, there is a feeling within the Big 12 some Pac-12 schools might be interested in joining."
In addition, if the league does expand prior to then, CBS reported that Memphis and Boise State could be the first two teams targeted by the Big 12.
As for Pac-12 schools that might make sense, the Arizona schools have long been discussed as possibilities, while Colorado is obviously a former Big 12 member who has fallen as a brand since heading West.
But regardless, there is still plenty of time for the Big 12 to decide what it wants to do, and it's nice to see the league not dragging its feet and actually being aggressive as it moves forward. For too long the Big 12 has been the last one at the party and it's almost resulted in their demise on multiple occasions, most recently just a few weeks ago.
However, if the Pac-12 suspects the Big 12 could poach the league in the next 3-4 years, might that league invite a couple of Big 12 teams to join them? That doesn't seem impossible. In fact, the Big 12 may still have a future because of the Pac-12's announcement in recent weeks that it will not expand.
For now, we all wait and see and try to enjoy what remains the Wild West of conference realignment. Hold onto your hat.