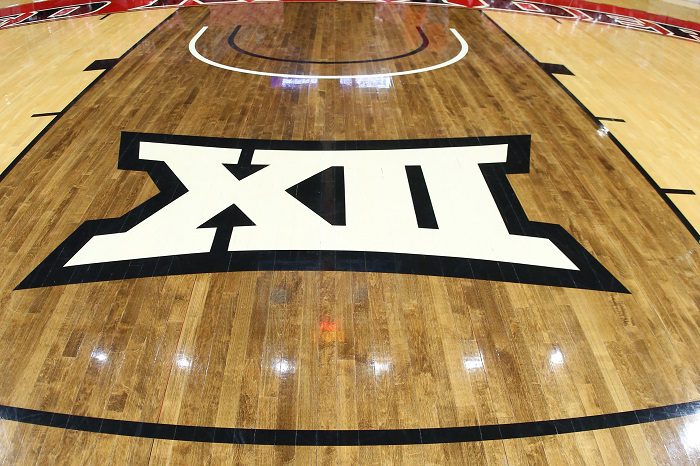 The Big 12 Conference would have seven teams in the 2022 NCAA Men's Basketball Tournament if NCAA.com insider Andy Katz had his way.
Katz published his first prediction for the 2022 NCAA Tournament bracket on Monday, and the Big Ten, with nine bids, and the SEC, with eight bids, were the only two conferences with more bids to the NCAA Tournament than the Big 12.
If you watched last year's tournament, then you're pretty familiar with the teams that Katz selected. All of them made the 2021 Tournament field. But the seeding looks a little bit different than last season.
Katz believes that Texas, which hired Chris Beard away from Texas Tech to take over as head coach, will be the No. 3 overall seed in the Tournament. Kansas, meanwhile, which has four returning starters and transfer Remy Martin, would also be a Top 10 seed, but would be No. 5 overall, making the Jayhawks a No. 2 seed.
That would put Texas in a 1-16 opening-round matchup with Navy, while Kansas would have a 2-15 opening round matchup with Texas State.
Defending national champion Baylor, which lost four guards to the professional ranks, would be a No. 5 seed in Katz's initial bracket, drawing a first-round game with No. 12 seed Belmont, a dangerous mid-major.
From there, West Virginia would be a No. 6 seed in Katz's view, with the Mountaineers facing No. 11 seed VCU in the first round.
Texas Tech, with new head coach Mark Adams leading the program, made Katz's bracket as a No. 8 seed and drew a first-round game with Auburn.
Oklahoma State would make the Tournament for the second straight year, according to Katz, and would do so as a No. 9 seed, drawing a first-round game with St. Bonaventure.
Oklahoma, under new head coach Porter Moser, made Katz's field as a No. 10 seed and would face No. 7 seed Florida in the first round.
READ MORE: Big 12 Football Week Three: The Good, the Bad and the Ugly
READ MORE: Five Biggest Takeaways From Week 3 of the Big 12 Football Season
You can find Matthew Postins on Twitter @PostinsPostcard.
**Want to win a $20 gift card? Go sign up here and join our conversation! The best poster each week wins a gift card to your favorite establishment!**