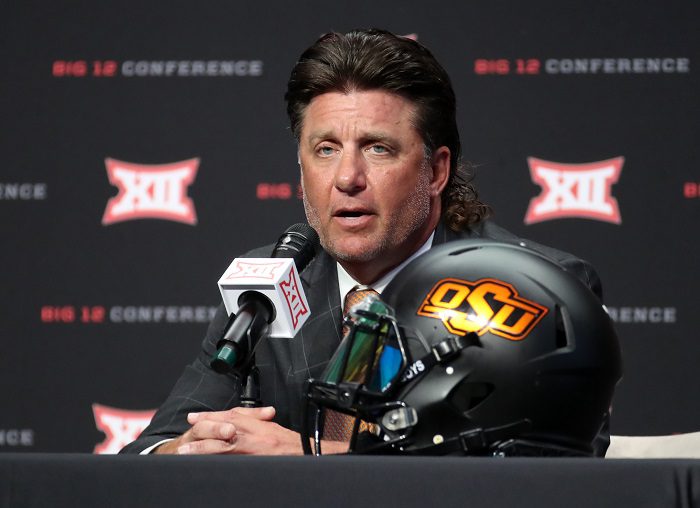 The Oklahoma State Cowboys got out of Boise, Idaho with a 21-20 win on Saturday night. But it wasn't pretty, and it almost didn't happen.
The game had a wild finish that was capped off with a blocked field goal to save the win for the Pokes. However a couple of plays earlier, Brock Martin was called for a suspect "roughing the passer" penalty that got the Broncos into Cowboys territory on the drive. During his Monday press conference, Mike Gundy was asked about that play, to which he said, "Yeah, they missed the call."
But then there was the follow up, Gundy was asked, "What do you tell Brock or another defender in a situation like that?"
Mike Gundy's response: "Bad breaks and crooked refs."
Gundy has every right to be annoyed at that roughing the passer penalty against Martin. He sacked Broncos QB Hank Bachmeier, wrapping him up around the waist and tossing him down. It all seemed pretty textbook. The Cowboys were hit with five penalties for 40 yards on Saturday, compared to just two for 20 yards on the Broncos.
But the good news for Mike Gundy is that his team is (incredibly) off to a 3-0 start, despite issues and near losses against Missouri State, Tulsa and then Boise State this past weekend.
The Cowboys open up conference play against Kansas State this weekend, with kick off set for 6:00 p.m. CST.