Big 12 News
2021 Big 12 Football Championship to Kick Off at 11:00 a.m.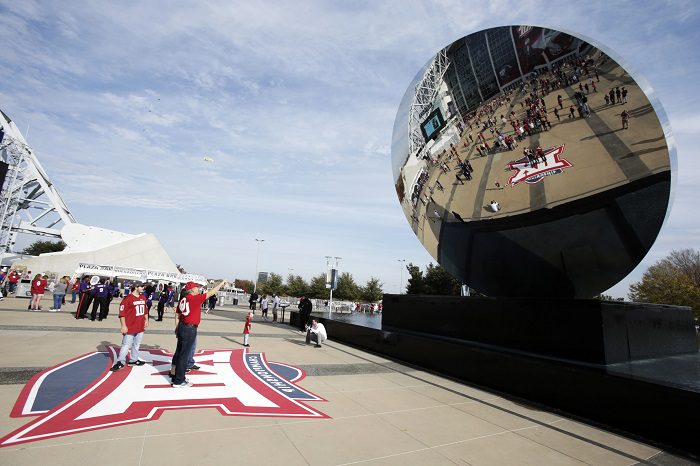 The 2021 Big 12 Football Championship on December 4 has been selected for an ABC broadcast at 11:00 a.m. CT. The league made the announcement on Wednesday, and as it has in recent years, the game will be played at AT&T Stadium in Arlington, Texas.
This is not a shocker, as the Conference's championship game has been in the 11:00 a.m. slot since the Big 12 brought back this game in 2017. The Oklahoma Sooners have won the game all four years since it's returned to the conference. In fact, since there was no conference championship game from 2011 to 2016, the Sooners have won nine of the last 11 Big 12 Championship games dating back to 2004.
The Big 12 went on to announce that each participating university will be allotted approximately 7,000 tickets, which will become available upon qualification for the championship and distributed by the respective participants' ticket office. Additionally, 1,000 student tickets at $50 each will be sold only through the participants' ticket office.
 
Tickets are priced at $205, $150, $95 and $65 each based upon location. Tickets may be purchased online only via SeatGeek.