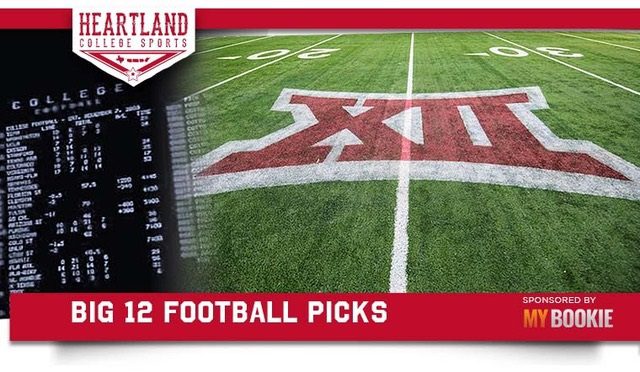 Well it's a new season of college football and that means a fresh slate for my Big 12 football picks against the spread. As they have been for several years running, our friends at MyBookie.com are the sponsors of the picks, and with our promo code "BIG12" you get to DOUBLE your first deposit, no questions asked! Support them to support us at Heartland College Sports and get your picks in.
Our Week 3 picks went 4-4, so we are 9-10 on the season, and now it's on to Week 4 with five games to pick.
Texas vs. Texas Tech
The Longhorns, despite often being overrated, have been good against the spread as of late and against Texas Tech. The Longhorns are 4-1 against the number in their last five games, plus 7-3 against the spread against Texas Tech in their last 10 meetings. Plus, while Tech technically has the No. 2-ranked rushing defense in the Big 12, they haven't seen a running back anywhere close to Bijan Robinson yet this season. Bijan gets it going and that opens things up for Casey Thompson and the offense. I'm taking Texas, buy the half a point if you have to.
The Pick: Texas -7
TCU vs. SMU
Have you watched Gary Patterson this week? Dude is fired up. It's been two years since these two teams met and SMU won the last meeting in 2019. Meantime, SMU players are giving TCU bulletin board material. So stupid. The big money is on TCU because the line opened at TCU -8.5, and despite TCU only getting 45% of the action, the line has gotten bigger, suggesting the wise guys are on TCU. I'm on that as well.
The Pick: TCU -9.5
Duke vs. Kansas
As bad as Kansas has been, they don't get a lot of love from Vegas. What do I mean? Kansas is 1-10-2 against the spread in their last 13 games. That's crazy bad considering where this team is at. Duke has a solid run game led by Mataeo Durant, and given how porous the KU run defense has been, Duke, who has been home for three-straight weeks, will cruise to a comfortable win over the Jayhawks.
The Pick: Duke -16
Iowa State at Baylor
Is Baylor for real? We will find out this week. This is, by far, their best competition to date. And while BU is ranked highly in many of the Big 12 statistical categories, it needs to come with an asterisk given it's against Texas State, Texas Southern and Kansas. Iowa State always struggles early in the season and then begins to improve as we get into conference play. ISU is 6-3 against the spread in their last nine conference games and I like Breece Hall to carve up a BU run defense that, despite its competition, is ranked 8th in the Big 12 this season. That will open it up for Brock Purdy and the Iowa State offense. Plus, ISU's defense will give Gary Bohanon fits.
The Pick: Iowa State -7
Kansas State at Oklahoma State
The Wildcats are off to a 3-0 start, in the Top 25, and monsters as of late against the spread. Kansas State is 8-4 against the spread in their last 12 games, 8-2 against the spread in their last 10 games against Oklahoma State and 7-3 against the spread in their last 10 road games. Meantime, the Pokes are 3-7 against the spread in their last 10 and 1-5 against the spread in their last six Big 12 games. The Cowboys are beat up and the offense is lost. Either way, this is a low-scoring game, so I'm rolling with the Cats on the road where I'm getting points (buy 1/2 point if you have to)
The Pick: Kansas State +6
Oklahoma vs. West Virginia
Death, taxes and Oklahoma having West Virginia's number. OU is 5-0-1 against the spread vs. the Mountaineers in their last six meetings. I know OU has looked shaky, but the Sooners will be in prime time, opening conference play, and at home. Meantime, West Virginia is coming off a huge, emotional win against Virginia Tech, which could cause a hangover effect. Plus, do I trust Jarret Doege to go on the road and keep this close? No chance. OU's defense will give him fits, leading to a couple of big mistakes.
The Pick: Oklahoma -16.5