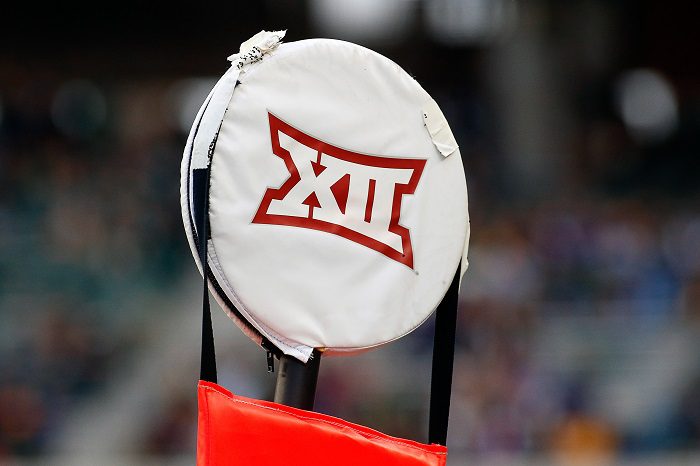 Pro Football Focus (PFF) is well-known to fans of Kansas State and Iowa State as the group that meticulously grades every Division I player in the nation on every play of every game has consistently ranked KSU RB Deuce Vaughn higher than ISU RB Breece Hall. Due to PFF's process, which emphasis per play success, rather than more obvious stats, their rankings are often very controversial.
Moreover, PFF does not account for competition: If a player or team is successful against an opponent, that player or team earns high marks regardless of the relative strength of the opponent. I am not an expert on PFF's grading process, but I do follow their NCAA stats and grades because they often offer insights not available elsewhere.
As we get ready to settle into a big Saturday for the Big 12, here's a snapshot of how PFF currently ranks each team in the conference. Remember, these rankings have nothing to do with strength of schedule and are based purely on on-field success, position by position, play by play.
Also, I want to make clear that this is not how I would rank the Big 12 heading into Week 4. Rather, it's just a point of reference on how well each team has performed against opponents on average over three weeks. I have to say that some of these rankings surprised me. Maybe they'll surprise you too.
PFF'S BIG 12 RANKINGS AFTER WEEK 3
Baylor — #1 nationally, overall score: 96.4
2. Oklahoma — #5 nationally, overall score: 93.8
3. Texas Tech — #15 nationally, overall score: 91.8
4. Kansas State — #20 nationally, overall score: 91.5
5. TCU — #26 nationally, overall score: 91.2
6. Iowa State — #30 nationally, overall score: 90.9
7. Oklahoma State — #54 nationally, overall score: 85.4
8. West Virginia — #63 nationally, overall score: 83.2
9. Texas — #68 nationally, overall score: 82.1
10. Kansas — #121 nationally, overall score: 56.9
What do you think? Share your thoughts in Heartland College Sports' Members Forum.