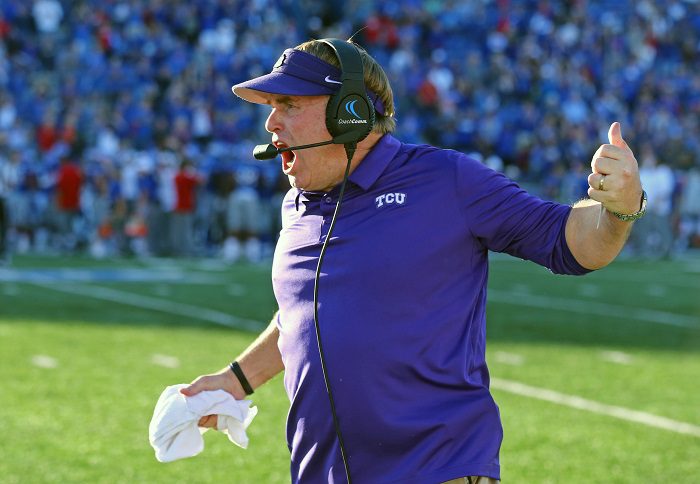 The TCU Horned Frogs lost to SMU for the second-straight time for just the first time since 1993 on Saturday. The Mustangs rolled to a 42-34 win that was not nearly as close as the final score indicates.
After the game, the two head coaches, Gary Patterson and Sonny Dykes, met at midfield and Patterson could be heard saying to Dykes, "You kicked our ass."
Here's the audio and video clip of the two meeting.
The Iron Skillet is staying in Dallas, as it now has for three years, since the two teams didn't get to play each other last season due to COVID-19 issues with the Horned Frogs. The programs attempted to reschedule for the end of the year, but they could not make a date work.
TCU was destroyed in the running game, as SMU racked up 350 rushing yards on the afternoon.
Gary Patterson may have forecasted this when he clearly showed his disappointment with anyone in the program or fan base looking ahead of SMU to Texas next week. The Horned Frogs are now 2-1 on the season and will prepare for a Texas team that looked excellent in a 70-35 win over Texas Tech on Saturday in Austin.