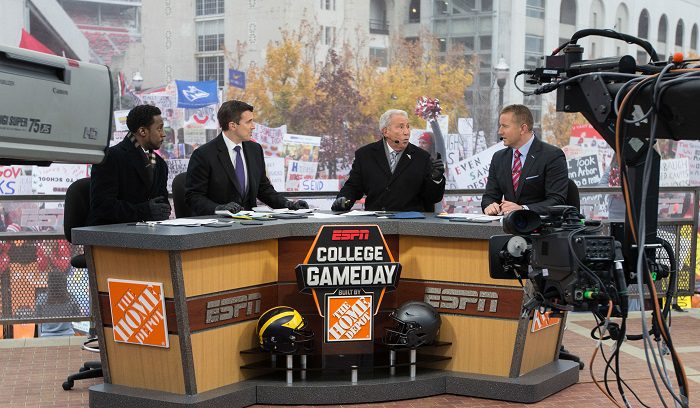 As Kansas State opens Big 12 play at Oklahoma State on Saturday, it is the 21st time in 26 years Kansas State has started conference play on the road.
That's likely just a coincidence, but it sure is an interesting tidbit going into Big 12 Conference play for many teams this week.
During College GameDay on Saturday, ESPN's Rece Davis defended Kansas State against the Big 12 schedule makers when he said, "This is the 21st time in 26 years Kansas State has opened Big 12 play on the road. When the new teams come in, can we let K-State open in Manhattan?! Just every now and then, change it up a bit!"
Here's the video:
The Wildcats are ranked No. 25 in the country after a 3-0 start to the season, which included last Saturday's win over Nevada in Manhattan. They go to Stillwater where they are 6-point underdogs against the Cowboys, who are also off to a 3-0 start. But the Pokes have struggled through each of their three games, and could have easily lost one, or all three, of their match ups against Missouri State, Tulsa and Boise State.
The game is airing on ESPN+. Here is how you can watch the game on Saturday night, which kicks off at 6:00 p.m. CST.