TCU Horned Frogs
Watch: Scuffle Breaks Out After SMU Attempts Planting Flag at TCU Midfield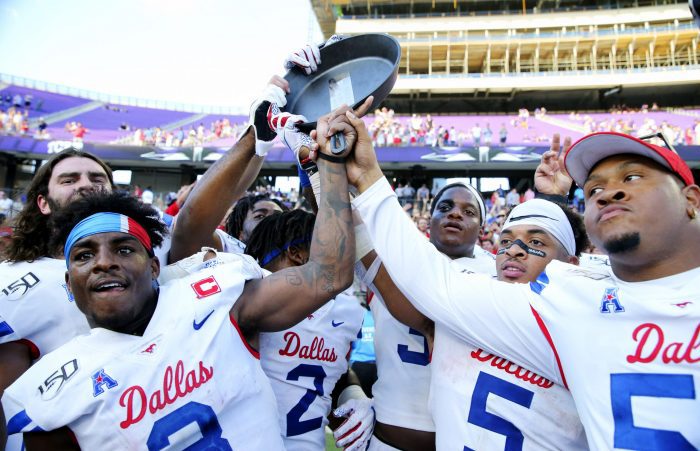 The TCU Horned Frogs lost to SMU for the second-straight time for just the first time since 1993 on Saturday. The Mustangs rolled to a 42-34 win that was not nearly as close as the final score indicates.
After the game, wide receiver Rashee Rice took SMU's flag to midfield and attempted to plant the flag. He was stopped as he attempted to stick the flag at midfield and then a scuffle ensued between the two teams.
Here's a look at the video.
Rice had been very vocal in this week leading up to this game. Earlier in the week he was talking about his time at SMU playing TCU and said, "Freshman year, I didn't get to play them … sophomore year, after we wont that [Iron] Skillet, they were scared to play us. I'm going to say that again: they were scared to play us."
Against TCU on Saturday, Rice had himself a solid game, with four catches for 20 yards, including a touchdown.
When SMU head coach Sonny Dykes was asked about this moment after the game, he said his players shouldn't have planted the flag and that he plans on talking to them about it. Dykes went on to add that "no one" has more respect for Gary Patterson and TCU than he does.
Needless to say, I'm already looking forward to the battle for the Iron Skillet in 2022.