Big 12 News
Big 12 Football Week 4 Players of the Week: Texas' Xavier Worthy, OSU's Malcolm Rodriguez Lead the Way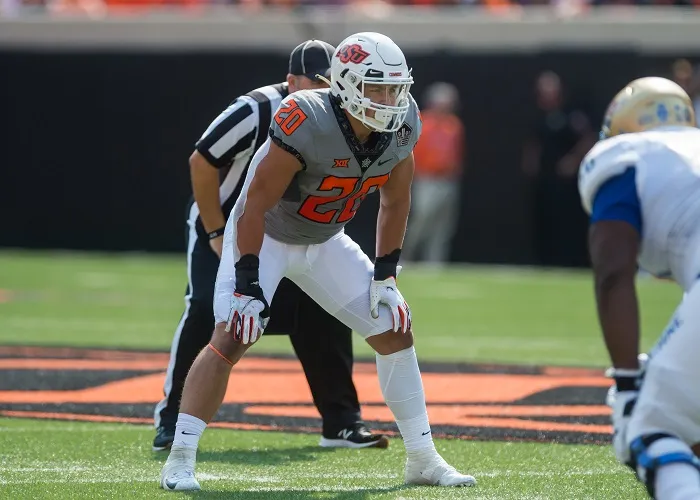 Week 4 of the Big 12 Football season is in the books. It was our first (mostly) full conference slate, with big wins from the Texas Longhorns, Baylor Bears, Oklahoma State Cowboys and Oklahoma Sooners. The league looks like it's going to be a roller coaster season where anyone can beat anyone on any given Saturday. It was a tough day for TCU, Kansas State and Iowa State. But for those teams who impressed, who are the reasons why?
Each week we will be picking the best offensive, defensive and special teams performance in the Big 12 Conference, which I'm sure won't be at all controversial or debated by our readers.
So with Week 4 in the books, let's get to it!
Offensive Player of the Week: Texas WR Xavier Worthy
There were lots of different directions to go this week with Jaylen Warren, Casey Thompson, Gerry Bohanon all worthy, but, no pun intended, Xavier Worthy is the most worthy as the freshman wide receiver had five catches for 100 yards and three touchdowns on the afternoon against Texas Tech. Worthy came out of high school as a Top 10 WR in the nation and was long considered a lock for Michigan, but Sarkisian and the Texas staff flipped the Fresno, California native, and his career looks like it's off to a great start in Austin.
Defensive Player of the Week: Oklahoma State LB Malcolm Rodriguez
The Oklahoma State defense continues to carry this team through the month of September, and Rodriguez is a big reason why. He was all over the field on Saturday night against Kansas State. He finished second on the team with seven tackles, six solo, plus one tackle for loss, two quarterback hurries, along with two huge fumble recoveries. Rodriguez remains the heart and soul of this Cowboys defense that is worthy of being in the conversation as the best in the Big 12, which is saying something given the performance of the defenses in the league so far this season.
Special Teams Player of the Week: Baylor KR/PR Trestan Ebner
Ebner took a 98-yard kick return to the house in the third quarter after the Cyclones had cut it to a 21-16 lead for the Bears. That huge kick return by Ebner completely shifted the momentum in favor of Baylor once again, and the Bears never looked back on their way to a 31-29 win over Iowa State. The win was Baylor's first over a ranked team since the 2014 season and makes BU a contender early in Big 12 play.