Trending Now
Bob Huggins Encourages WVU Fans to 'Have Our Guys Back' After Football Loss to Oklahoma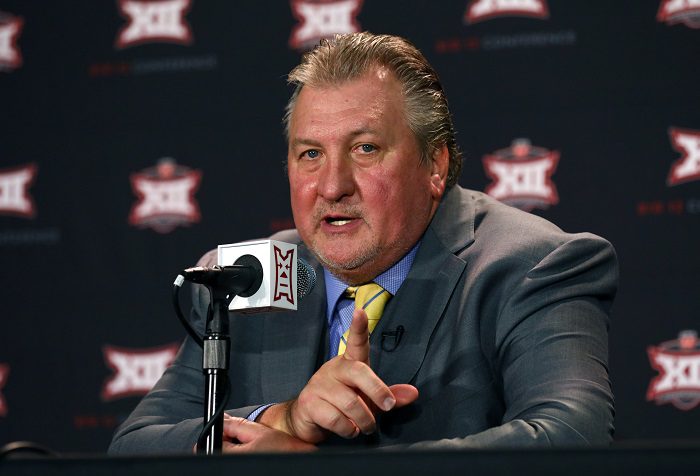 The West Virginia Mountaineers lost a heartbreaker to the Oklahoma Sooners on Saturday night in Norman. OU won the game on a walk-off field goal for a 16-13 victory.
The Mountaineers still have yet to beat Oklahoma since joining the Big 12 Conference, but understandably, this one on Saturday stings even more since OU was No. 4 in the country and West Virginia was a 17-point underdog in the game.
But of course, some fans can get out of hand, even when their team plays to their best abilities but still comes up short.
So after the loss, WVU basketball coach Bob Huggins felt the need to share his thoughts on social media, posting on Twitter, "Win or lose we should have our guys back instead of crush them. The beautiful thing about bleeding gold and blue is knowing that people have always counted us out and looked down on us and we've always loved the opportunity to prove different. @WVUfootball is in good hands. Stop!"
The Mountaineers fell to 2-2 with the loss, but for this team to be a play or two away from back-to-back Top 15 wins after beating Virginia Tech last week shows how the program is making serious progress under Neal Brown. Understandably, there remain frustrations on offense, notably with the quarterback, but for now, it looks like Jarret Doege remains the guy until Garrett Greene proves otherwise.