Big 12 News
Arch Manning Down to Texas, Georgia as Final Two Schools: Report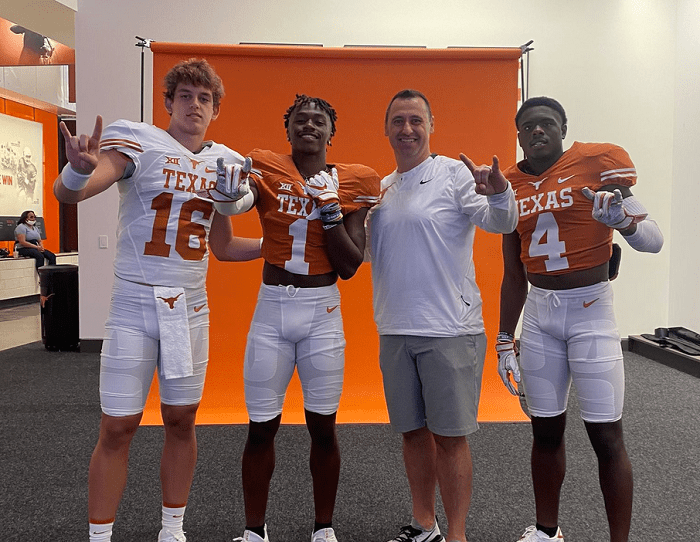 Football talent seems to run through the veins of the Manning family. So, with 16 year old QB Arch Manning looking around at where he wants to take his football talents in 2023 after he graduates high school, it is no surprise that some of the top football programs in the country have shown great interest.
Now that the schools have come calling, the next step will be making a decision and it appears that Arch Manning has narrowed his search down to two schools. Those schools, per a report from Sports Illustrated's Brook Austin, are Texas and Georgia.
Manning was said to be very impressed after a recent visit to the University of Georgia, but he does still have multiple visits lined up with other schools including Texas, Alabama and Ole Miss. Ole Miss is a program that runs in the Manning family with both Archie Manning and Eli Manning playing there. Texas already being named as a frontrunner is great news for the Longhorns as they now need to find a way to impress the five star recruit when he visits on October 16th.
Arch Manning is the son of Cooper Manning, which also makes him the grandson of former Saints QB Archie Manning and the nephew of former NFL QBs Peyton and Eli Manning. Those are pretty good role models for a young quarterback seeing as Peyton and Eli won two Super Bowls each and Peyton was just enshrined into the Pro Football Hall of Fame in Canton last month. So young Arch has seen plenty of examples of what it takes to be a successful NFL QB. The challenge now will be living up to the hype and choosing the right college program can play a big part in that road toward success.