Big 12 News
Kansas State QB Skylar Thompson 'Doubtful' Against Oklahoma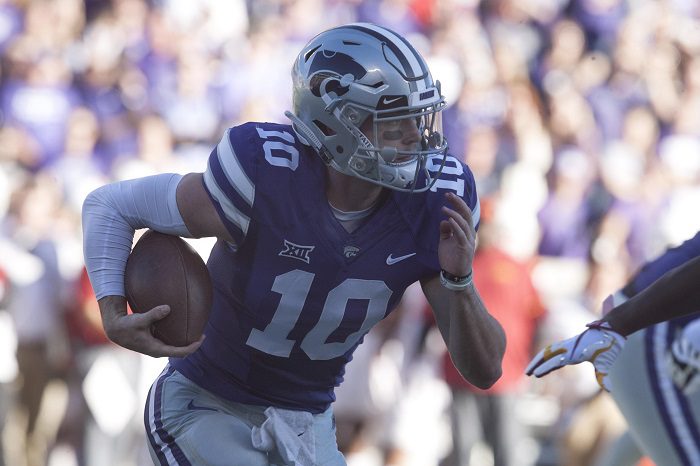 If Chris Klieman is going to beat Oklahoma for a third-straight season, it's highly likely he will need to do it without Skylar Thompson at quarterback.
Thompson has missed the past two games with a knee injury suffered in Week 2, but Klieman was not optimistic, calling his status "doubtful", when talking to the media on Tuesday about his starter's capabilities of playing this weekend.
"I would say not likely this week," Klieman said. "Maybe later in the week we will have a better understanding, but right now I would say, 'No,' it's going to be Will (Howard) and Jaren (Lewis). Our hope all along (for Thompson's return) was the open week and then getting him a chance to be back for Iowa State. That's kind of how the timetable was. I don't think that will change. He is doing more things, don't get me wrong. But to play a game right now, I don't think so."
Thompson has been the key to K-State beating Oklahoma the last two seasons, and with him out, it will be incredibly difficult for the Wildcats to pull off the upset. In 2019, he threw for 213 yards and rushed for four touchdowns during a 48-41 victory in Manhattan. Last season, he had a career-high 334 passing yards and a touchdown to go along with three rushing touchdowns in a 38-35 road win.
Through four games, Kansas State's passing attack ranks 118th nationally and their 79 passes on the season is the seventh-fewest in the country.
Kansas State and Oklahoma kick off at 2:30 CST on Saturday.