Big 12 News
Texas Tech Football Schedules Home-and-Home with Arkansas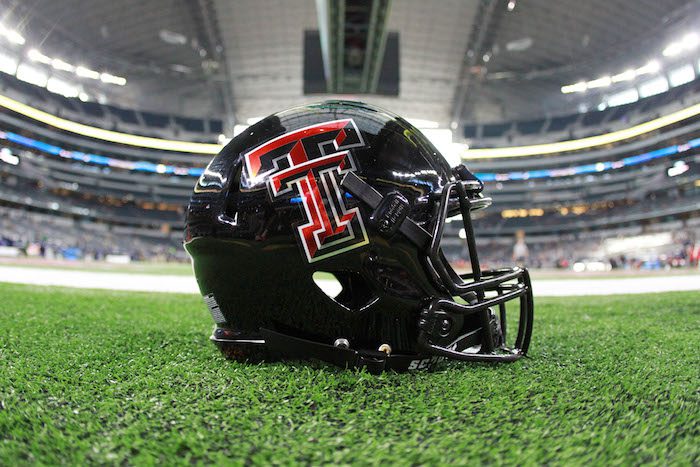 The Texas Tech Red Raiders have scheduled a future football home-and-home series with the Arkansas Razorbacks. The two teams will meet on Sept. 14, 2030 in Lubbock. Then, the Red Raiders will go to Fayetteville, Arkansas for a game Sept. 13, 2031.
The two programs split a home-and-home series in 2014 and 2015, their first two meetings since Arkansas left the Southwest Conference. The Razorbacks won 49-28 in Lubbock before the Red Raiders picked up a 35-24 win in Fayetteville the following season.
Texas Tech now has a non-conference game scheduled against a Power 5 opponent for the next 10 years:
2022 – at N.C. State (Sept. 17)
2023 – Oregon (Sept. 9)
2024 – at Oregon (Sept. 7)
2025 – Oregon State (Sept. 13)
2026 – at Oregon State (Sept. 12)
2027 – N.C. State (Sept. 18)
2028 – at Mississippi State (Sept. 9)
2029 – Mississippi State (Sept. 8)
2030 – Arkansas (Sept. 14)
2031 – Arkansas (Sept. 13)
Arkansas is leading the all-time series 29-8, but Texas Tech has won three of the last four matchups, which dates back to 1990.
Arkansas already played a Big 12 team this season, when they beat the Texas Longhorns at home. The Razorbacks have been one of the early surprises in the 2021 college football season, as they beat Texas A&M last week and launched into the Top 10 of the polls. This is the program's highest ranking since 2012.
Meantime, the Red Raiders are coming off a 70-35 loss to Texas before taking on West Virginia in Morgantown on Saturday afternoon.