Baylor Bears
Dave Aranda Rips Baylor's 'Competitive Maturity' After Oklahoma State Loss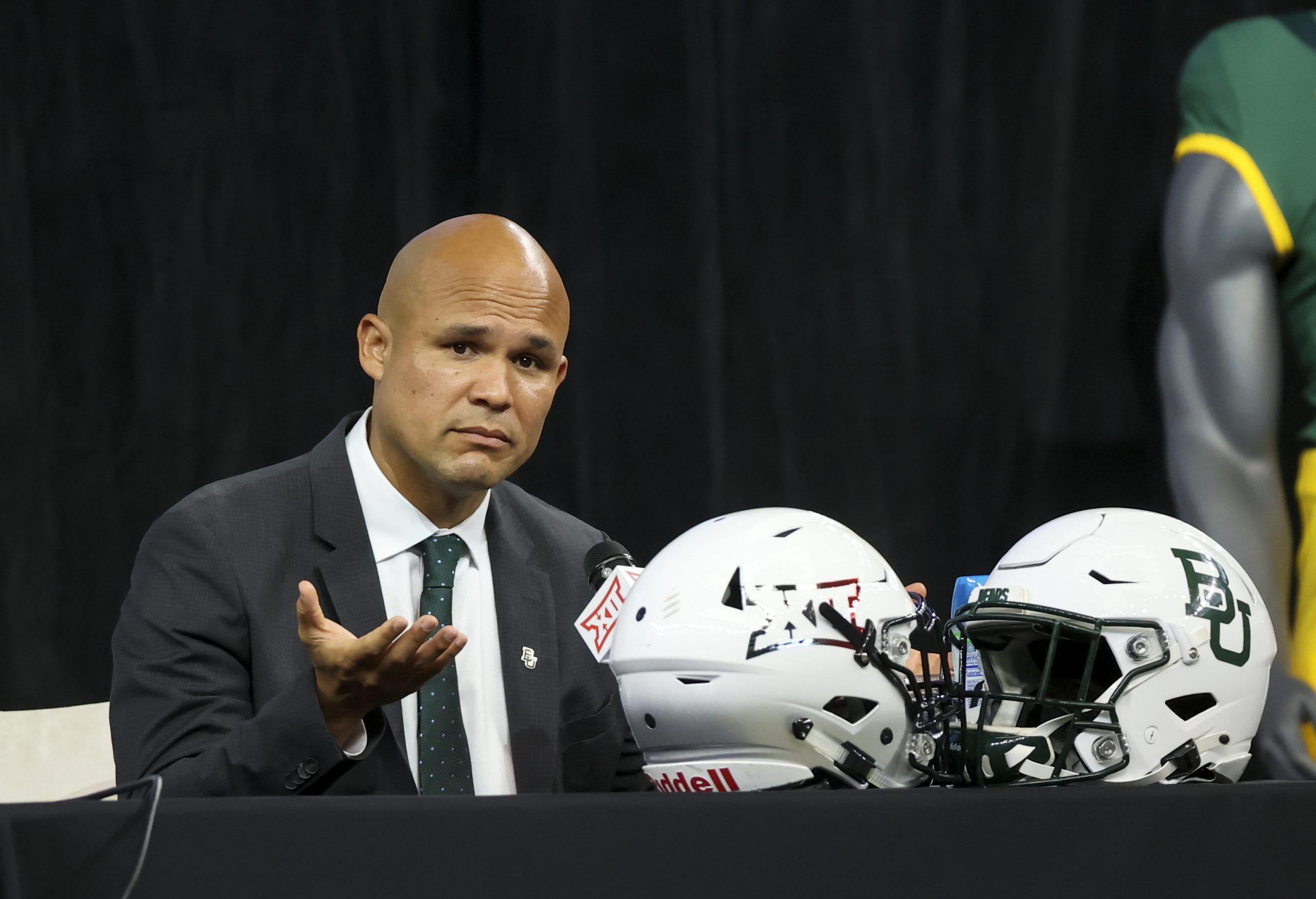 The Baylor Bears entered the Top 25 last week after a 4-0 start to the season, but the good feelings came to a screeching halt after Baylor went to Oklahoma State and lost to the Cowboys 24-14.
This is a Baylor team that went 2-7 last year, but despite the big strides so far this season, second-year head coach Dave Aranda opened his post-game comments by ripping the "competitive maturity" of his team on Saturday night.
Aranda opened his comments by saying, "I'm very disappointed in our competitive maturity. We're at a stage right now where something we talk about and give examples about and something that is very important and central to us is not showing up. It's something that I take as a heavy, heavy blow. It's something that I'm very committed to improving. We talk about how something like this is going to cost us a game, and it just did. The locker room is very somber with that thought. I think getting home tonight, putting on the tape, making the corrections, I think there's things coaching wise we can certainly correct. I think there's things offensively, defensively and special teams we've got to address, and then get better. I think this is a defining moment in where we go from here."
Baylor did end the game with nine penalties and there was an unsportsmanlike conduct penalty on Oklahoma State's final touchdown drive that took it from a 3rd and short at the 19 to a 1st and 10 from the 12. But it sounds like Aranda is speaking about more than one play.
Regardless, the fact that Baylor is progressing to this point in Year 2 under Aranda may be surprising to some, but not to those around McLane Stadium. Now, to take that next step, Aranda is clear that things like "competitive maturity" need to get better.