Big 12 News
College GameDay is Heading to Dallas For the Red River Rivalry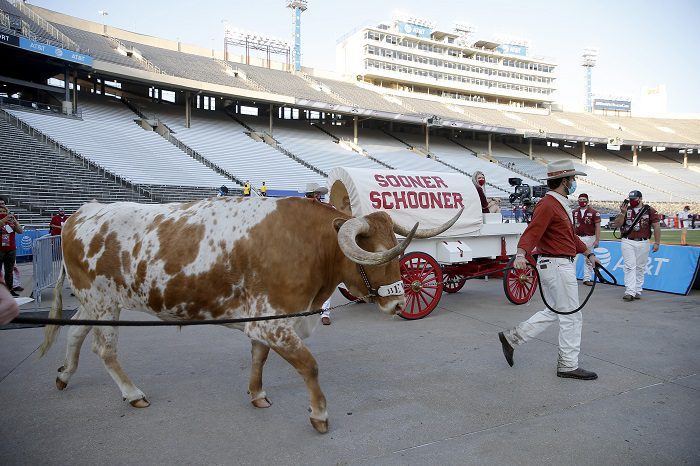 The Red Rivalry is always a big deal. No matter the records, it is always one of those must watch game every single year in college football.
The Cotton Bowl crowd is split at the fifty-yard line as half the stadium is filled with burnt orange while the other is in crimson. The game is usually an 11 a.m. kickoff on primetime and while that remains this same this year, it appears that this rivalry will have a special visitor.
College GameDay announced on Sunday that they will be traveling to the Texas State Fair in Dallas to check out the game.
While ABC has the broadcast, the pregame show will belong to ESPN. This will be the seventh time College GameDay visits the Cotton Bowl.
There are plenty of storylines about this game going in. Both teams are ranked which always makes things more interesting but right now both teams are sitting at 2-0 in Big 12 play. Not only are bragging rights on the line here but so are Big 12 title game implications.
The winner will remain undefeated in conference play as well as receiving the famous golden hat. While Oklahoma has won the last two meetings, this game should be fun to watch, and the atmosphere will be electric as always.