Big 12 News
Neal Brown 'Pissed' Over First Half Play, Apologizes to Fans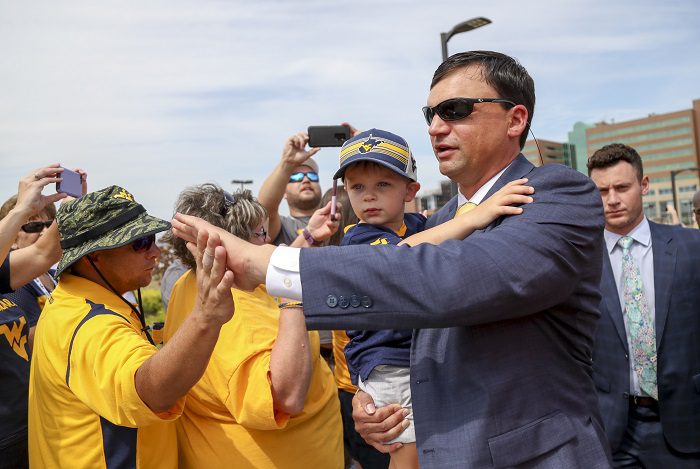 The West Virginia Mountaineers lost to Texas Tech 23-20 on Saturday at home, falling to 2-3 overall and 0-2 in the Big 12 Conference. Needless to say, this is not the start that WVU fans were hoping for in the 2021 college football season. And after the game, head coach Neal Brown made it clear that the way the game played out was unacceptable.
"First half was inexcusable," Brown said after the game. "Apologize to the fans. Pissed on how we played in the first half. We weren't ready to go. Energy level was exceeded by theirs. Not good enough…… There was not a phase of our football team that played well in the first half."
The Mountaineers didn't score a point in the first half, trailing 17-0 at halftime. And while they came back strong in the second half to tie it, it wasn't enough as they went on to lose on a late Tech field goal.
For the second half, Brown was especially annoyed at the final drive, saying, "We should have scored a touchdown on the last drive. I'm probably most pissed about that….. We had a good play. We missed the throw."
But Brown tried to put a little bit of optimism around the final two quarters, saying, "Proud of how our guys competed in the second half. That's how we should play at all times. I appreciate the fans for staying in the game."
Brown's multiple mentioning of the fans clearly means he understands their frustration with how this season has gone thus far.
But as we noted in our five key takeaways from Week 5 in the Big 12 Conference, it would be short-sighted to think moving on from Neal Brown is a reasonable option right now. He's 0-2 in the Big 12 this season, but both losses came on late fourth-quarter field goals.
This is not a team that has completely abandoned ship. They feel like they're an above average QB (and better line play) away from going from a 5-7 win team to an 8-10 win team. But unfortunately for Neal Brown and the Mountaineers, it doesn't get any easier from here on out, with two road trips to Texas coming up in back-to-back weeks against Baylor and then TCU.