TCU Horned Frogs
Watch: TCU Gets Flag-Shammed by Opponent For Second-Straight Game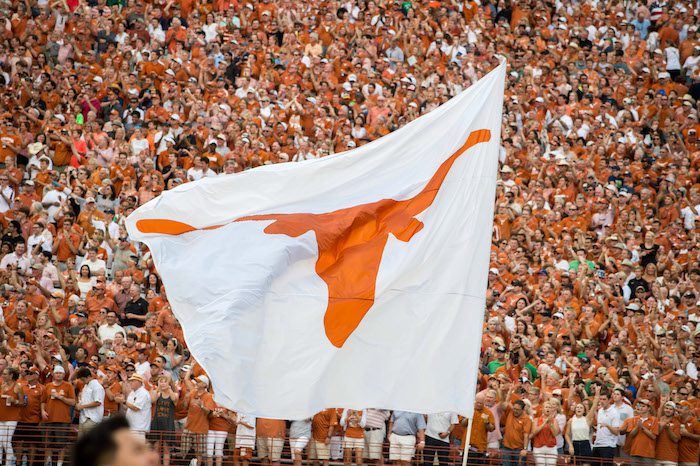 The TCU Horned Frogs fell to 2-2 on the season on Saturday when they lost to the Texas Longhorns 32-27. This was the first time that Texas had won at TCU since 2013.
And for the Horned Frogs, it was a second-straight post-game of embarrassment as the Longhorns followed SMU's lead by planting their flag on the field.
Last week, a scuffle broke out between TCU and SMU after the Mustangs beat the Horned Frogs for a second-straight time for the first time since 1993. That didn't happen on Saturday, but here's the video of Texas planting its flag.
Granted, it seems odd that Texas would do this, given they are the flagship program in the state. But then again, I kind of respect it, because it tells me that the Longhorns are no longer taking teams like TCU for granted, assuming they should beat them due to their superior talent, and have pride in winning on the road against a really good program.
For too long, the Longhorns would take the TCU's and Baylor's of the world for granted, despite the fact that both programs have been Big 12 contenders over the last 10 years. If a flag pant shows that they are done playing down to competition, which was especially a problem under Tom Herman, than I'm here for it.