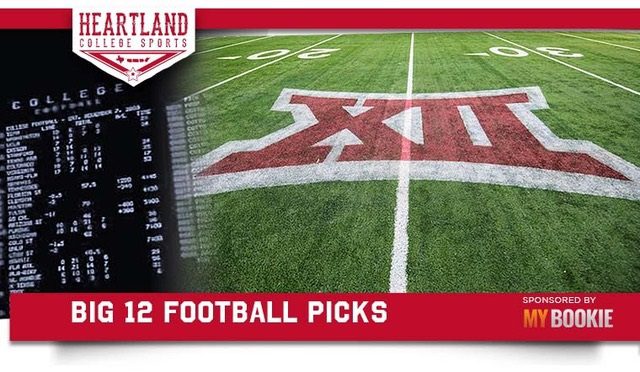 Well it's a new season of college football and that means a fresh slate for my Big 12 football picks against the spread. As they have been for several years running, our friends at MyBookie.com are the sponsors of the picks, and with our promo code "BIG12" you get to DOUBLE your first deposit, no questions asked! Support them to support us at Heartland College Sports and get your picks in.
Our Week 5 picks went 1-3-1, so we are 12-17-1 on the season, and now it's on to Week 6 with five games to pick.
Baylor vs. West Virginia
West Virginia has lost their last two games to Oklahoma and Texas Tech by a combined six points. The Mountaineers are just a few plays away from 5-0 on the season. There are certainly issues, especially on offense, but WVU can keep any game close. No matter what, that happens again this weekend against a Baylor team that is also stronger on defense than offense. This feels like a game that also will be decided by a field goal late, and I'm leaving WVU, because this is as much of a must-win game as Neal Brown can have in early October.
The Pick: WVU +3 (buy 1/2 point if needed)
Oklahoma vs. Texas
The Red River Rivalry. There is nothing like it! The Sooners started to figure out the offense last week against Kansas State, while the defense remains stout and is the reason this team is still undefeated. Texas has Bijan Robinson, but the defense has some concerns and so does the offensive line. That won't work against this OU defensive front.
Also, OU has played 10 games in which the Sooners were favored by 7.5 points or less since Lincoln Riley became the head coach in 2017. In those games, they're 7-2-1 against the spread. Meantime, in games OU has been favored by 6.5 points or less since 2017, OU is 4-0-1 against the spread.
The Pick: Oklahoma -3 (buy 1/2 point)
Texas Tech vs. TCU
The Horned Frogs are coming off a pair of bad losses to SMU and then Texas, while the Red Raiders got a monkey off their back against West Virginia last week, something Matt Wells really needed. But TCU is due for a breakout game and I believe to be the better team. The run defense has struggled for Gary Patterson's unit, but the good news is that Tech isn't lighting it up in the ground game, ranking 9th in the Big 12 in rushing yards per game. Max Duggan gets it going against a Tech defense that is last in the Big 12 in passing yards allowed per game, which then opens things up for Zach Evans on the ground.
The Pick: TCU -1