Oklahoma Sooners
Watch: Oklahoma, Texas Fans Chant 'SEC!' Together at College GameDay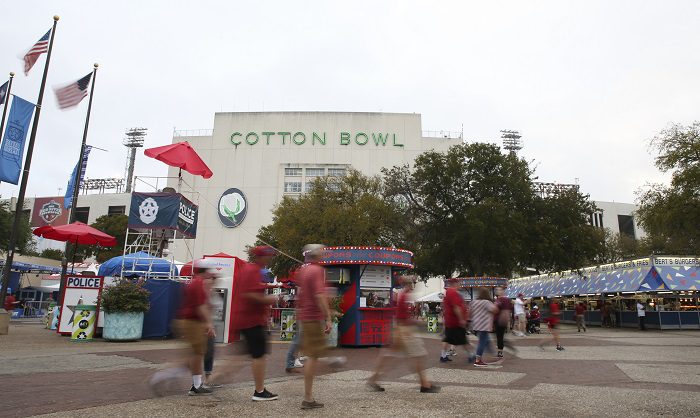 If you told me this was possible a few months ago, I would've told you hell was more likely to freeze over. But here we are, in October of 2021, and with College GameDay taking place at the Cotton Bowl ahead of Oklahoma vs. Texas, the two fan bases were chanting "SEC! SEC! SEC!" as the show unfolded on Saturday morning.
Here's the video as the chant broke out from Dallas, Texas.
Even the College GameDay hosts seemed surprised by it all.
Of course the two teams were officially accepted to the SEC back in August, in the most shocking moves in conference realignment of the past generation.
Thankfully for the Big 12, the conference will survive thanks to the additions of BYU, UCF, Cincinnati and Houston. But be honest, if you're a Big 12 fan, how does this not rub you the wrong way?
Heck, even if you're an Oklahoma or Texas fan, does this not feel dirty? At least weird? I can only speak for myself, but I would need a nice cold shower if an "SEC!" chant ever came out of my mouth.