Oklahoma Sooners
Watch: Spencer Rattler Walks Off the Field as Teammates Celebrate Texas Win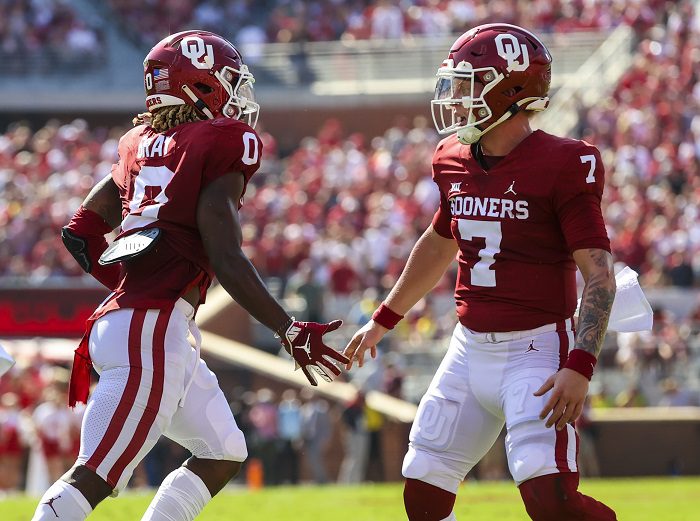 The Oklahoma Sooners had the biggest comeback in Red River Rivalry history on Saturday, storming back from 21 points down to beat the Texas Longhorns 55-48.
The moment the game started turning was when Spencer Rattler was benched in favor of Caleb Williams at quarterback. There's already this video of Spencer Rattler not exactly showing a ton of enthusiasm after Williams' first touchdown.
But this post-game video might be even more damaging. Rattler can be seen walking into the tunnel after the game while his teammates are still celebrating on the field.
It's just another bad look for Rattler. Maybe it's nothing. Maybe he has the escort because it's tied to an injury of sorts. We don't know.
But sometimes you need to follow a pattern. And there has been a pattern for a long time that Rattler may not be the best teammate. Plus, if there is something that is going to test your ability as a teammate, it's being benched against your biggest rival and watching your replacement lead the most epic comeback in the history of the rivalry.
That's not an easy thing to handle, but it's something Rattler should be able to handle. And at least through videos we've seen thus far, he hasn't looked great in what has become the most challenge moment of his football career.