Big 12 News
Oklahoma State and Iowa to wrestle at Globe Life Field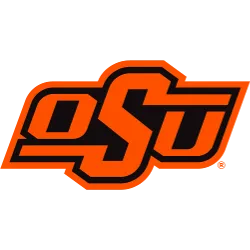 Globe Life Field is set to play host to something that is not baseball. The home of the Texas Rangers will host the Oklahoma State and Iowa wrestling programs on February 12. REV Entertainment announced the event on Tuesday in a release, which also stated the event will be named the "Bout at the Ballpark."
In addition to the Oklahoma State-Iowa matchup, USA Wrestling will also host an exhibition match against Iran on February 12. This will be the first ever international competition held at Globe Life Field.
Oklahoma State and Iowa both have storied wrestling programs with the Cowboys having won 34 team national championships and the Hawkeyes have won 24. The 34 titles for the Cowboys are the most in NCAA history, although they have not won a team national championship title since 2006, whereas the Hawkeyes are the reigning champs.
Head to head, Oklahoma State holds a 29-23-1 advantage over Iowa. The two programs also previously met outside in 2015 at Kinnick Stadium in the "Grapple on the Gridiron" as then No. 3 Iowa defeated then No. 2 Oklahoma State.
The match at Globe Life Field will be played on two raised wrestling mats that will be placed between the mound and second base. The event will also be the first time a professional and NCAA wrestling meet will compete using a format that will have the matches alternate throughout the event on two separate mats.
The USA-Iran and Oklahoma State-Iowa matches will both start at 6:30 pm and be conducted simultaneously. Tickets for the meet will go on sale on October 14 at texasrangers.com/wrestling and it will also be aired exclusively on FloWrestling, which is a paid streaming service.