Big 12 News
Four-Star CB Gentry Williams Commits to Oklahoma Sooners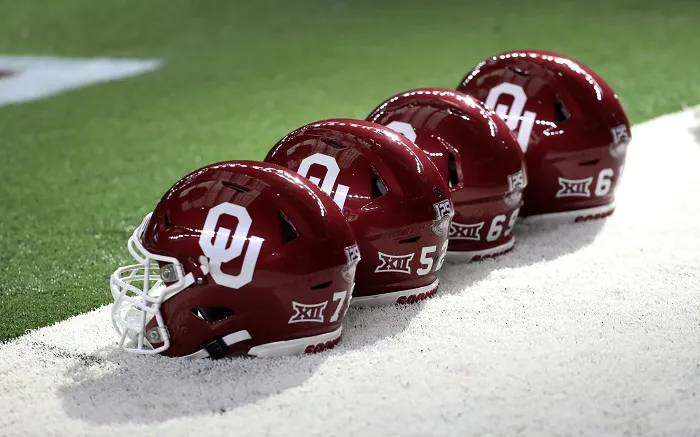 The Oklahoma Sooners added a top 40 prospect today when four-star CB Gentry Williams announced his commitment live on CBS Sports HQ.
Williams is the No. 37 overall prospect in the 247Sports Composite and the No. 1 ranked prospect in the state of Oklahoma. He played for Booker T. Washington High School in Tulsa, Oklahoma. The Sooners first offered Williams a scholarship back in April 2019.
Williams grew up an Oklahoma fan and his parents even attended the university. Now he is excited that he has the chance to play for the Sooners.
"I'm just grateful for this opportunity," Williams said. "Grateful to have my family here. I'm ready to go to Norman."
The 6-foot, 170-pound Williams played both QB and DB in high school, although he seems destined to stick on the defensive side of the ball.
Here's what Gabe Brooks from 247Sport's had to say about Gentry Williams in his evaluation:
Lean, athletic build that could translate to multiple spots at the college level. Owns some frame space to continue adding bulk. Versatile athlete. High school QB and DB whose ceiling is likely highest in the secondary. Primarily plays QB but put some good snaps on tape at corner as a sophomore. Flashes impressive burst coupled with track-verified top-end speed. Oklahoma 6A state champion in 400 meters (47.70) and runner-up in 200 meters (21.14) as a freshman. Displays plus agility to make the first defender miss. Fluidity also shows at corner. Shows impressive turn-and-run ability. Good ball skills for a long-term DB prospect thanks to offensive experience. Adding bulk/strength and continued coverage technique development keys moving forward. Dynamic athlete with a high developmental ceiling at corner. High-major recruit with multi-year starter capability who could develop into an early-round NFL Draft prospect.
Williams is the 16th commitment for 2022 for the Sooners and the fourth from within the state of Oklahoma.