Trending Now
AAC Adding Six Schools From Conference USA: Report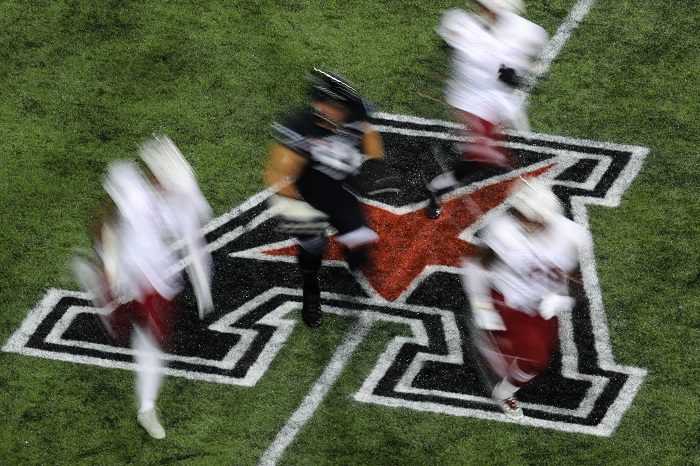 With the conference realignment taking place across college sports in recent months, spearheaded by Oklahoma and Texas bolting the Big 12 for the SEC, the next domino has reportedly fallen.
The American Athletic Conference is expected to add six schools from Conference USA in Charlotte, FAU, North Texas, Rice, UAB and UTSA, according to the Yahoo Sports.
The schools are expected to apply for membership this week and are hoping to begin play in the AAC as early as 2023.
The American lost three schools to the Big 12 in Houston, UCF and Cincinnati. But by losing three and adding six schools, the AAC is expanding to 14 schools. And this move leaves Conference USA with eight members: Old Dominion, FIU, Louisiana Tech, Marshall, Middle Tennessee, Southern Miss, UTEP and Western Kentucky.
Meantime, as for the Big 12, commissioner Bob Bowlsby said he expects his new members to all be in the league by 2023.
"Well we don't know just yet," Bowlsby said. "We know that BYU will be coming in in 2023 for the 2023-24 season and, and I think the expectation is that the others will try and do likewise. So we'll have all four of them for the 2023-24 basketball season. But they still have obligations to the American and they're going to have to extricate themselves from those prior to the time that they can make a commitment."
If all four teams were able to join for the 2023-24 athletic year, that would give the Big 12 Conference 14 members for two seasons before Oklahoma and Texas leave for the Southeastern Conference after the 2024-25 athletic season.