Baylor Bears
Mack Rhoades Says Dave Aranda Told Him He Wants to Stay at Baylor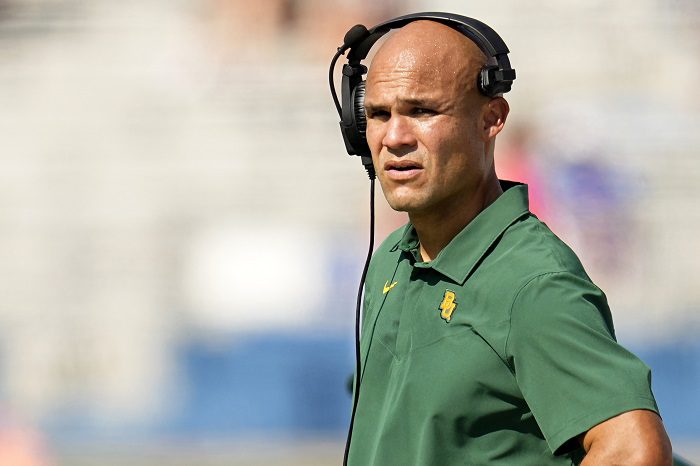 With the LSU football head coaching job open, there's plenty of speculation as to who will be the next head coach in Baton Rouge. In fact, you can find those odds here, if you're so inclined.
But for Baylor Bears fans, they're holding their breath, and hoping that LSU doesn't call Dave Aranda, who was the LSU defensive coordinator who helped the team with a National Championship just a couple of seasons ago.
However, some good news came down on Tuesday, when the SicEm365 radio crew interviewed Baylor AD Mack Rhoades, who said he spoke with Dave Aranda, and that Aranda "reiterated he's a great fit at Baylor and wants to stay at Baylor."
While that isn't a comment necessarily written in stone, it gives us at least some indication as to how Aranda feels about Baylor in his second year in the job in Waco.
Aranda has been given 14-1 odds to be the next head coach at LSU, according to Las Vegas oddsmakers.
Aranda has the Bears off to a 6-1 start this year after finishing 2-7 last season. The Bears have also cracked the AP Top 25 twice this season, including on Sunday, after steamrolling the BYU Cougars at home.
While Aranda has been linked as a potential candidate, there are reports that LSU is not interested in hiring their former defensive coordinator for the job, with their sights set on more accomplished coaches like Texas A&M's Jimbo Fisher.
Aranda spent four seasons as associate head coach and defensive coordinator at LSU from 2016-2019, which included a 2020 National Championship and a 2019 SEC Championship.