Big 12 News
Jennie Baranczyk Stepping Into Some Big Shoes at Oklahoma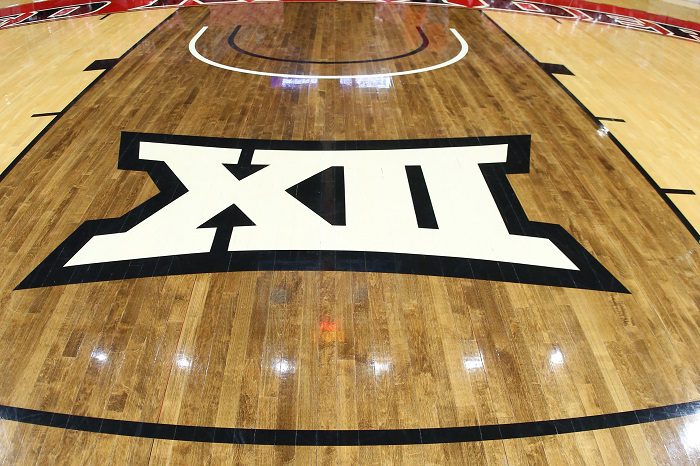 Jennie Baranczyk is stepping into some big shoes as she takes over the Oklahoma women's basketball program this season.
The former Drake head coach replaces Sherri Coale, who led the Sooners for a quarter of a century and built the program into a consistent, nationally-recognized winner.
In this environment steps Baranczyk, who won nearly 200 games at Drake, leading the program to six straight 20-win seasons and three NCAA Tournament berths, which came in 2017, 2018 and 2019.
Coale's tremendous record at OU makes Baranczyk's transition into her new job just a little bit easier.
"You know a lot of times when you go to a program, you go when you're trying to change a culture or something's happened or whatever else right?," Baranczyk said at Big 12 women's media day on Tuesday in Kansas City. "But the culture and chemistry of this team have been absolutely amazing."
Coale left Baranczyk an experienced group of seniors that are hungry to bounce back from last season's 12-12 record. That group includes guard Ana Llanusa, guard/forward Madi Williams, guard Taylor Robertson and forward Nydia Lampkin. Williams was an All-Big 12 First Team selection last season, while Robertson was a second-team selection. The Sooners also had a Big 12 All-Freshman team selection in guard Nevaeh Tot.
The cupboard isn't bare in Norman, and Baranczyk even cultivated some transfers, such as former North Carolina guard Kennady Tucker and junior forward Jordan Moser, who happens to be the daughter of new OU men's coach Porter Moser.
But it will be Williams, Robertson and Llanusa that will lead these Sooners if they hope to reach the NCAA Tournament for the first time since 2018.
"I think those three really fit the style and system that we want to be able to have, they fit very, very well," Baranczyk said. "Their leadership has been great. The way that they show up every day has been phenomenal. But their ability to think and process the game has been really fun to be able to see."
Baranczyk fully acknowledges that it's not always optimum to follow a legend, and that's what Coale is at Oklahoma. The former Norman High coach took over the Sooners in 1996 and led the program to 513 wins, six Big 12 regular season titles, four Big 12 Tournament titles and 19 straight NCAA Tournament appearances. She took the Sooners to the Final Four three times and reached the national title game in 2002 before losing to UConn. The Sooners failed to reach the NCAA Tournament in Coale's final three seasons.
Coale was inducted into the Women's Basketball Hall of Fame in 2016.
That's a tough act to follow, especially when you consider that Baranczyk had never spent much time with Coale before taking the job, though Baranczyk started her coaching career as an assistant coach at Kansas State in 2005. Plus, Coale, being an Oklahoma native, didn't exactly retire to Florida, or follow in the footsteps of retired Sooners men's coach Lon Kruger to Las Vegas. She's still around.
Baranczyk considers that to be a good thing, if she's being honest. Few coaches have their Hall-of-Fame predecessor as an accessible resource.
"(Coale has) been just tremendous in terms of being able to be there to be an ear, to give some insight," Baranczyk said. "But also she's become a really good friend and somebody I did not know and someone that you don't want to follow right afterward, so you have all of that. But she's just been amazing."
You can find Matthew Postins on Twitter @PostinsPostcard.
**Want to win a $20 gift card? Go sign up here and join our conversation! The best poster each week wins a gift card to your favorite establishment!**