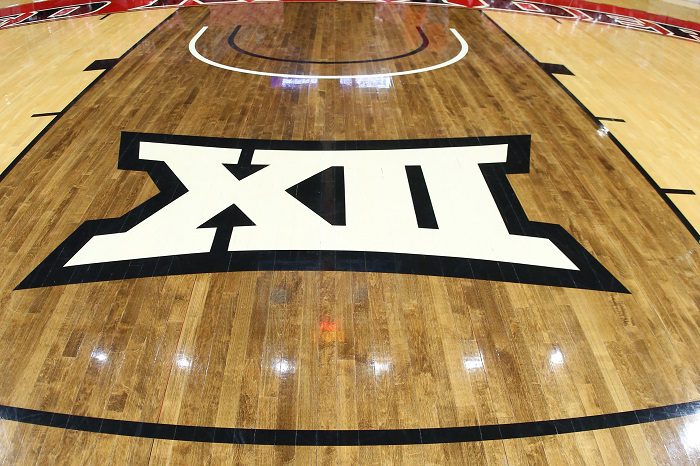 Mike Miles is a part of our Heartland College Sports Big 12 men's Top 25 returning players countdown as we get closer to the 2021-22 college basketball season opener.
No. 6: Mike Miles, G, TCU
Where he left off: The Horned Frogs got a great one in Miles, who according to his head coach, Jamie Dixon, had to play his way into shape during his freshman season. Well, by the end of the campaign Miles had played his way into the consciousness of all Big 12 basketball fans. He was named All-Big 12 Honorable Mention and Big 12 All-Freshman after wrapping up the season averaging 13.6 points, 3.5 rebounds and 3.1 assists. He was one of five freshmen in the country to average at least 13 points, three rebounds and three assists per game.
His high point was a 28-point performance against Arkansas in the Big 12-SEC Challenge. His scoring average left him ranked 14th in the Big 12, second among freshmen in the Big 12 and 15th nationally among freshmen. In other words, the only true freshman better than Miles in the Big 12 was Cade Cunningham, who was the No. 1 overall pick in the NBA.
Where he's headed: Miles spent the summer playing for Team USA in the Under-19 World Cup, where the U.S. claimed a gold medal. Miles distinguished himself as one of the best guards on the floor, and he got extra time with Dixon, who served as the team's head coach. Miles is one of the few holdovers from last year's team, and while Dixon will spend a lot of time trying to put the pieces together, the one thing he won't have to worry about is Miles. He'll produce, probably at a higher level than last season, and give Big 12 coaches and defenders headaches along the way. He's a sneaky early-entry candidate for the NBA.   
Top 25 criteria: ONLY players that played in the Big 12 last season were considered. Rankings are based on where players left off at the end of last season, as we are not able to make assumptions about the improvements players have made this offseason.
Heartland College Sports Big 12 Basketball Preview
Roster Analysis: Baylor | Iowa State | Kansas | Kansas State | Oklahoma | Oklahoma State | TCU | Texas | Texas Tech | West Virginia
Impact Players: Freshmen | Transfers | Breakthrough Players
Top 25 Returning Players: No. 25 Jonathan Tchamwa Tchatchoua| No. 24 Christian Braun | No. 23 Rondel Walker | No. 22 Umoja Gibson | No. 21 Matthew Alexander-Moncrieffe | No. 20 Nijel Pack | No. 19: Marcus Santos-Silva | No. 18 Mike McGuirl| No. 17 Jalen Bridges | No. 16 Kalib Boone | No. 15 Kevin McCullar | No. 14 Isaac Likekele | No. 13 Adam Flagler | No. 12 Jalen Coleman-Lands | No. 11 Sean McNeil | No. 10 Taz Sherman | No. 9 Matthew Mayer | No. 8 Jalen Wilson | No. 7 Courtney Ramey
Watch Lists: Bob Cousy | Jerry West | Julius Erving | Karl Malone | Kareem Abdul-Jabbar
Coaching: Hiring Grades | Coaches by Category