Big 12 News
Matt Campbell Explains What Makes it 'Really Special to be a Cyclone' After Oklahoma State Win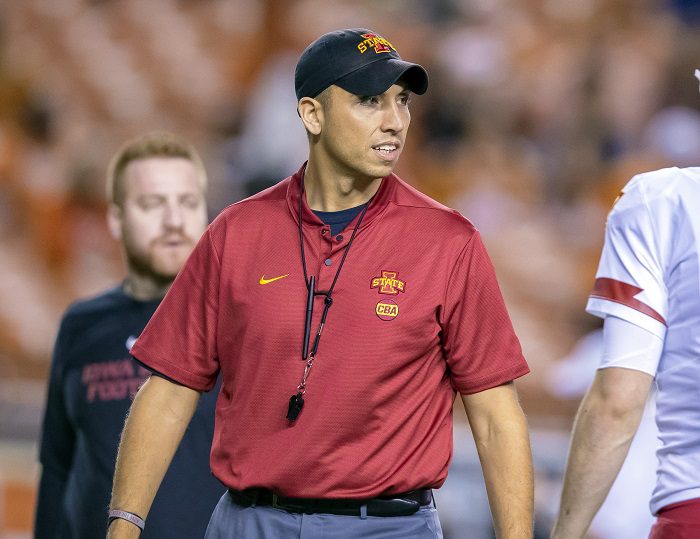 Iowa State pulled off an impressive 24-21 win over Oklahoma State at home on Saturday in one of the best Big 12 games of the season.
It was a back-and-forth game that ended on a measurement from the officials in which Oklahoma State missed a first down by a foot to stall out their drive and give the ball back to Iowa State to run out the clock.
After the game, Matt Campbell talked about the end of the game, the excitement around Jack Trice Stadium and more. It was in many ways the essential Matt Campbell sound byte when he said:
"When you feel the energy of that place in the fourth quarter, that's what makes it really special to be a Cyclone. When you can really engage all of it and make this place really special. Couldn't be more grateful, more thankful to be the head football coach here and have that kind of commitment and enthusiasm from our crowd."
Here's the video from Iowa State Athletics.
This reminds me of what Campbell said over the summer at Big 12 Media Days when he addressed why he's still at Iowa State, despite the fact that he's been sought after by bigger college football programs and NFL teams.
At the time, Campbell said, "Simply, I didn't get in this profession to be someone, I got in this to do something. You're either trying to be someone else or you're trying to do something. What I love about football is to teach and coach."
Campbell is certainly continuing to "do something" at Iowa State. Despite a rough first month of the season with losses to Iowa and Baylor, the Cyclones are 5-2 overall and 3-1 in the Big 12, which puts them in a three-way tie with Oklahoma State and Baylor. The Cyclones should be ranked in the Top 25 again come Sunday after their win over No. 8 Oklahoma State.
Next up, the Cyclones hit the road to take on the West Virginia Mountaineers next Saturday in Morgantown.