Iowa State Cyclones
Watch: Big 12 Refs Call Back Iowa State's Xavier Hutchinson's Touchdown For Unsportsmanlike Conduct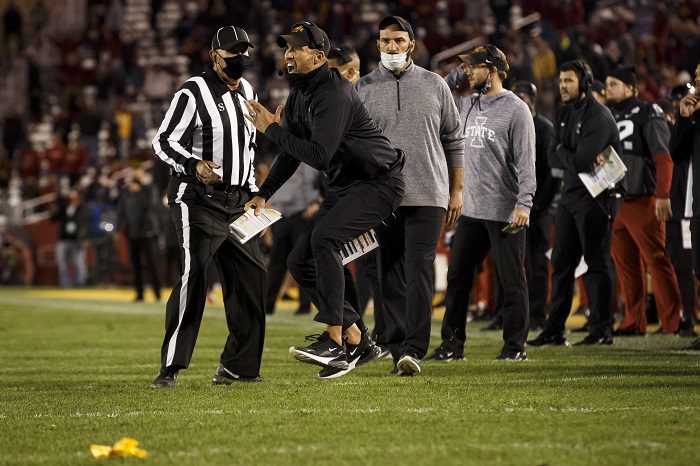 If you are fan of a Big 12 team, at some point or another you have had your heart ripped out of your chest and years taken off your life.
From replay reviews or calls on the field, the referees in the conference can make you want to pull your hair out on any given Saturday.
While it is a trend that I don't care for, it is a trend that appears to be continuing every single week. On this particular Saturday it was a touchdown that got called back.
Iowa State wide receiver Xavier Hutchinson got open and took it 51 yards for a score, but it ended up getting called back for unsportsmanlike conduct. I'll let you be the judge of this call.
How does someone have the guts to make this call? Xavier Hutchinson didn't even high step, he took literally one high step before finding the end zone.
At the end of the day, this is college football and college football is supposed to be fun. I understand when players go overboard and showboat, but this was a weak call in my book. Luckily for Iowa State, just a few plays later, Xavier found the end zone yet again to make up for that blown call by the Big 12 officials.