Iowa State Cyclones
Listen to Iowa State Radio Broadcast Rip Big 12 Refs Over Taunting Call: 'That is Horrible!'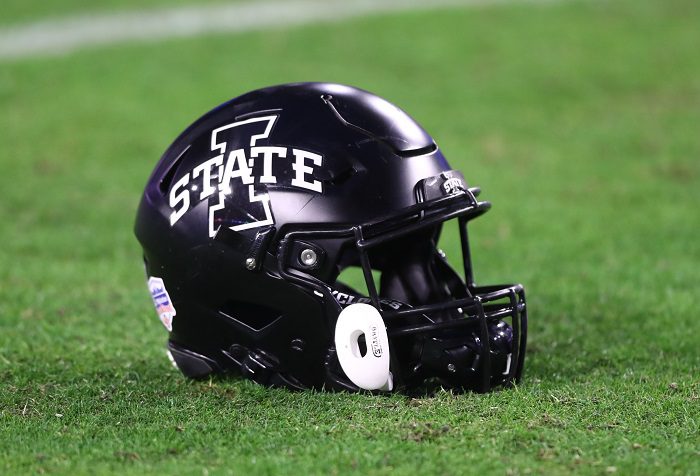 The play won't be remembered as a moment that impacted the game, but it sure could have been disastrous on Saturday in Ames.
Iowa State beat Oklahoma State 24-21, but one play in particular was one of the worst unsportsmanlike conduct calls of all time.
Iowa State wide receiver Xavier Hutchinson got open and took it 51 yards for a score, but it ended up getting called back for unsportsmanlike conduct.
It was a terrible call. And if you take a listen to the Iowa State radio broadcast, their response after watching the replay is absolutely perfect, and warranted. My personal favorite part comes after they seen the replay and just let it rip with a, "That's horrible!" The passion is palpable.
Luckily for Iowa State, just a few plays later, Xavier found the end zone yet again to make up for that blown call by the Big 12 officials. But just imagine if they didn't end up scoring a touchdown and it somehow played a role in Iowa State not winning? It would have gone down as one of the worst calls in the history of college football. And it would have been warranted, because it was.
The Cyclones handed Oklahoma State their first loss of the season and both teams are in a three-way tie for second place in the Big 12 Conference with the Baylor Bears.