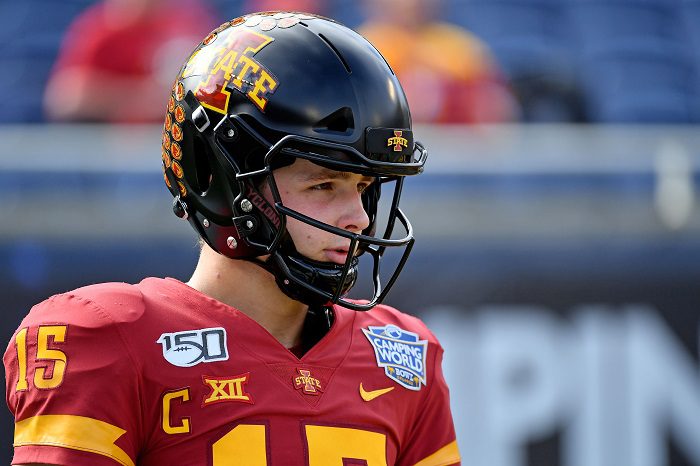 The Iowa State Cyclones took down the Oklahoma State Cowboys on Saturday in Ames. It was the latest chapter of Brocktober as Iowa State QB Brock Purdy played his best game of the season and Iowa State improved to 16-2 in the month of October dating back to the 2017 season.
After the game, the Iowa State football social media team caught this awesome moment of Purdy taking in the Iowa State fans singing "Sweet Caroline" in unison after the Cyclones win.
It's almost like Purdy is watching all this knowing it might be his last most memorable moment on the home field of the program he helped turn around from a bottom feeder to a consistent Big 12 contender.
I say that because there are only two more home games in Purdy's Iowa State career, and neither are against ranked teams in Texas and TCU. They still have to play Oklahoma, but that game is in Norman this season.
So is this it? Is this Purdy's last home win over a ranked team? Is it the last time he watches fans storm the field at Jack Trice? The answer to both those questions is probably yes.
And if it was, it was clear the young man had the wisdom to soak it all up. They say youth is spoiled on the spoiled on the young. It doesn't appear like that's the case for Brock Purdy, who has long showed the poise and maturity well beyond his years. This was another example of that, and it's part of what makes him very easy to root for, even if you don't call yourself a member of Cyclone Nation.