Trending Now
Did This Comment on Lubbock Help Get Matt Wells Fired By Texas Tech?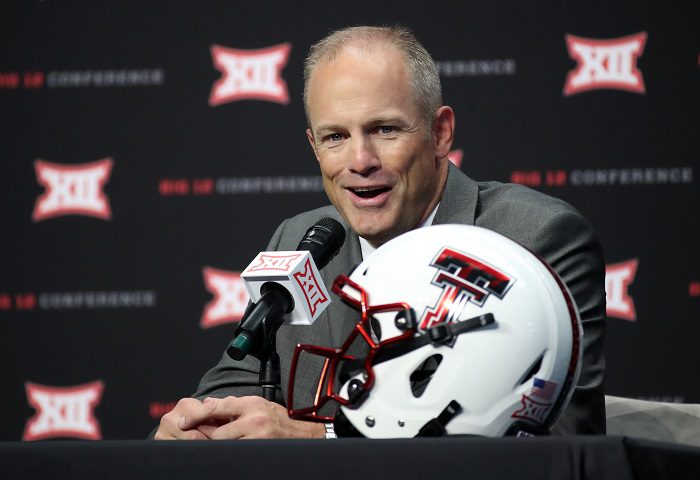 It was a softball question to former Texas Tech head coach Matt Wells, who was fired on Monday. The question was simple: "What's your favorite thing about living in Lubbock?"
This may have been difficult if Wells was three weeks into the job. But he was three years into the job and he literally couldn't answer the question. He said, "uhh… umm…" and then made up some stuff about how he doesn't get out much, but enjoys the time in town when he's around his own family.
Here's the video.
That was genuinely uncomfortable to watch.
By the way, if you don't have something specific, the easy answer is as follows: "The people." Then you go on to say, "You know, this Lubbock community really embraced me from Day 1. And even though we haven't had the success that we've wanted to have, the people and the fans have always been fair to me, holding me accountable, while also showing their support for Texas Tech football. Plus, their passion can't be matched."
It's a ton of clichés, BUT at least it's an answer! And it sound a helluva lot better than what Matt Wells just said above.
There's no way of knowing whether or not this got Wells fired, but let's just say when you're 7-16 in Big 12 play, and you make a comment like this in Year 3, a lot of big donors aren't going to give you the benefit of the doubt. And that could be a part of what happened here.